So, You Think You Can Rap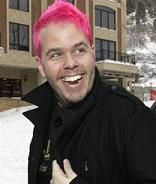 Just when you think Celeb-reality has reached its lowest low, you realize you are wrong. MTV has delved further into the depths of hell… um…reality television to bring its reality addicted viewers Celebrity Rap Superstar.
The live program follows in the same footsteps as all reality shows (picture Dancing With The Stars coupled with American Idol), celebrities from film, TV, music and sports will attempt to master the mic and spit out rhymes with the help of celebrity rappers. Just one tiny problem, one of the known "celebrities" on the show is Perez Hilton (the internet gossip guy), is he really considered a celebrity? Hmmm.
The show will run for eight weeks where eight celebrities will team up with celebrity rappers such as Tone Loc, Paul Wall and Warren G to master their skills. They will cover popular rap songs (Some "Funky Cold Medina" anyone?), create their own (Now introducing Martha Stewart with her original "Cooking Tartar for my Bitches in cell block 3") and battle it out in freestyle competitions (it would be super cool if during the battles they had to dodge the bullets of a drive by).
After the performances every week not only will the celebrities be critiqued by a panel of blood thirsty judges but their delicate egos will be on the chopping block when viewers vote for their favorites. The poor celebrity with the least amount of votes each week will have to "Pack their mics and go.",but don't feel too bad they will have received the publicity they wanted. The celebrity who has won over viewers and mastered their skills the best will win… and probably donate their winnings to the charity of their choice and then go on to have a lucrative rap career.
Most rap fans will probably cringe and those of us who love watching desperate celebrities (or wanna be's in this case) make fools out of themselves will laugh our asses off.
MTV's Celebrity Rap Superstar premiers on Thursday, August 30th at 10pm ET/PT
Your Daily Blend of Entertainment News