Starz Has More Subscribers Right Now Than Ever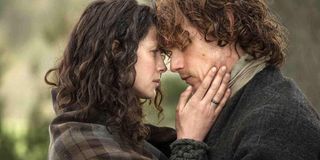 Starz has slowly and quietly been building an enviable programming lineup. While early efforts at original shows like Spartacus have already ended their runs, the subscription cable service has found new period dramas and entertaining modern shows upon which to thrive. Today, the network announced its first quarter 2015 earnings, which revealed that a whopping 23.7 million people now subscribe to Starz.
The subscription cable network is steadily growing, and while it doesn't have the numbers or the prestige of HBO, it's thundering forward. It recently passed Showtime in total subscribers, and while it still trails sister network Encore, a lot of that has to do with pricing and how the channels are packaged. In fact, according to The Wrap, the premium network just added another 400,000 subscribers. It's no surprise considering the beefing up of original programming the network has been doing recently.
Right now, the network's Season 1 drama Outlander has caught both the critical world and the fans at home by storm. In addition, both Power and Black Sails have proven to be strong performers for the network; the latter just wrapped up its second season on the air, while the former is set to premiere its second season this June. And I'm not evening mentioning smaller but well-liked performers like Da Vinci's Demons, The Missing and Survivor's Remorse or the network's larger supply of movies. That last part might actually be the key. While other premium channels have invested more and more money in original programming, Starz has taken a middle of the road approach. It has more than its share of originals mentioned above, but it also has a very strong lineup of newer movies that keep a certain percentage of the subscribers very happy.
It's hard to compete with the juggernaut 18 million viewers that tune in for Game of Thrones, but by continuing to grow, Starz has managed to stay ahead of Showtime in total subscribers—a feat that Starz achieved just a few months ago, at the end of 2014. Part of this may have to do with the fact that Showtime's originals are on the downward slide while Starz's original programming is trending upward. Showtime hasn't done a lot to replace hits such as Dexter or Weeds. Right now, the company's most popular and prestigious series is likely Homeland. Even its long-running series Nurse Jackie is ending. This isn't to say Showtime is in the middle of a crisis or anything, but Starz is just more on top of its game right now.
This trend could change when Showtime adds its next buzzed about show, but for the time being, Starz has every reason to celebrate. Here's to hoping the network uses the extra money to continue adding to its diverse and wonderful programming lineup.
Amazing Race & Top Chef superfan with a pinch of Disney fairy dust thrown in. If you've created a rom-com I've probably watched it.
Your Daily Blend of Entertainment News
Thank you for signing up to CinemaBlend. You will receive a verification email shortly.
There was a problem. Please refresh the page and try again.