Suits Set Visit Part 1: A Trip To The Toronto Set Of USA's Legal Drama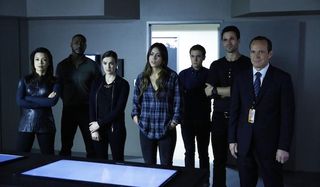 Late last month, USA was kind enough to fly me out to visit the set of Suits, which is currently about to premiere its second season on the cable network. In addition to screening the Season 2 premiere, we were given a tour of the set and the cast of the legal-focused series took some time out to speak with the press about what's ahead for Season 2!
My adventure began with a short flight and a small plane as I headed from upstate, New York to Toronto, the Canadian city which borders the Great Lake Ontario and plays host to the New York-based USA drama series. On the evening of my arrival, I joined up with the other press in attendance for dinner at the Zazou Lounge.
For those interested, I had a delicious cream of leek soup with crispy shallots and grilled top sirloin with Port sauce. And for dessert, this…
But enough about the food! This trip was all about Suits, and things got going once we had the opportunity to watch the Season 2 premiere, which picks up with Mike Ross (Patrick J. Adams) sitting down to dinner with Jessica (Gina Torres). When Season 1 left off, it seemed like Trevor was about to reveal to Jessica that Mike is a fraud, who never went to Harvard, nor pass the bar. Did he tell her? The answer to that question is revealed early on in the episode, though rest assured, I won't spoil that for you here. But the conversation Mike has with Jessica during their dinner is pretty great, and I hope we get to see more of these two bantering as the second season resumes.
The Suits Season 2 Premiere
The bulk of the Season 2 premiere focuses on the reemergence of the Hardman-half of Pearson Hardman, and Mike helping out with a case involving a young writer whose boss stole and published her story idea. Hardman's potential return could be a game-change, not only for Pearson and Hardman, as it becomes very clear that Jessica and Harvey are not happy about this or what it could mean for the firm.
The Set
The next day, we were taken to the Suits set (which is also the location of the Covert Affairs set.) In some places, the set itself isn't all that different than a law office. It's a bit maze-like, with corridors leading from one office to the next, and a reception area opposite the fake elevator bank. Of course, wandering through the law office might lead to a ramp that takes us into a warehouse-like space.
And I soon learned one of the more amusing secrets about the set of this series. Suits takes place in New York City, but it's filmed on a set in Toronto.That's no secret. But one might assume that green screens or some other fancy special effects were used to fill in the Manhattan buildings behind the windows. As it turns out, the reality is a bit more basic than that. Fake-New York is really just a giant mural backdrop. There's one for the daytime, with people-less scenery of tall buildings and sky, and one for the nighttime, where the sky is dark and the windows of the buildings in the background are lit up. I don't know that I would have guessed that something so simple could be convincing enough on screen, but there you have it.
As phony as New York is through the windows of the office, so much of what's on the set is actually real. I wish I had much longer to linger in each office, because there was so much to look at, and plenty of telling bits of prop that revealed the inner workings of each character as we went from office to office. From Harvey's sports memorabilia, to his record collection, which includes everything from Ray Price to Barbra Streisand, Russian folk music and an album of classic TV theme songs, his collection is as vast as it looks on that wall-of-records. Naturally, Louis' office contains pictures of himself, and Jessica's posh office contains interesting books on exotic architecture and travel, as well as kitchen culture and The Art of Living. And of course, there are (actual) law books everywhere, decorating the shelves of plenty of offices just as you'd find in a real law office.
As for Mike, while there's probably little to learn from his cubicle, his small apartment feels real and lived-in. If I had more time, I would have hung out there for a little while just to soak up the atmosphere of the place, but what I liked about it was the coziness. Despite what TV has told you about the kinds of apartments twenty-somethings might be able to afford in New York, "cozy" is typical. Mike lives simply in an small apartment cluttered with books and furniture, and a flat screen television that feels almost like an out-of-place luxury amidst books, photos and bicycle posters. For those who are curious, Mike's preferred reading includes Dan Brown's The Lost Symbol, A History of Israel, and Richard Rohmer's Massacre 747, among many other titles.
While there aren't a lot of personal effects of Mike's in the office, Patrick J. Adams' personal photograph collection can be seen on at least one wall in the office. He took some of the photos featured here.
In terms of the rest of the Pearson Hardman office, I was thrilled to see the attention to detail, with actual labeled files on the cubicle desks, pink "While You Were Out" memos, and things you'd find on any given office desk. Among the bits of trivia we learned about the lay-out of the office is that the glass panels that serve as walls to the offices from the corridors swivel. With so much glass in the background, there's likely to be plenty of glare and reflection. Each panel can be swiveled so that it doesn't present a major issue for shooting.
We also got to see the new courtroom set. While Suits is certainly a legal-themed show, not a lot of the series takes place in the courtroom. The few scenes that did take place in court during Season 1 were filmed in an actual Ontario courthouse. This season, if we see the inside of a court, it's this set.
"Which was great because you could get smaller courtrooms and bigger ones, and it gave us more variety," Adams told us. "But just based on how long it took to shoot them and how rarely we were in the courts, it's just easier for us to do this." (referring to the new set).
We also got a look at the file room, which was another source of amusement. The boxes of files were all stacked up on shelves and labeled. While some had legal-sounding This Vs. That names. There were some funny ones that caught our attention, like Anderson vs. Cooper and Clark vs. Kent. It'd probably take a pretty keen eye to catch those ones on screen amidst all of the other files in that room.
And that wraps up Part 1 of this little adventure. In Part 2, we'll share more of what the cast has to say on Season 2, and you'll get a look at just how great Gabriel Macht looks in a tuxedo (and why he was wearing it on set).
Suits returns for Season 2 Thursday, June 14 at 10/9c on USA.
Your Daily Blend of Entertainment News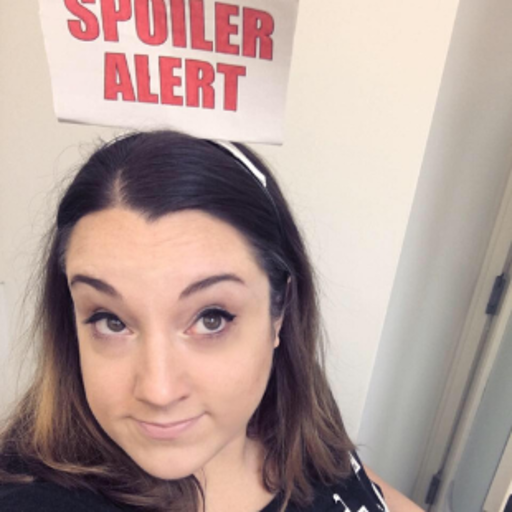 Assistant Managing Editor
Kelly joined CinemaBlend as a freelance TV news writer in 2006 and went on to serve as the site's TV Editor before moving over to other roles on the site. At present, she's an Assistant Managing Editor who spends much of her time brainstorming and editing feature content on the site.