TNT Finalizes Details On Mystery Movie Night Franchise With Ricochet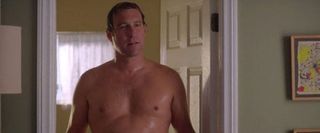 TNT is perhaps the definition of syndication to original programming success. When the channel launched back in the day, it was known for showing older movies and reruns. Then, it capably moved into popular original productions including The Closer, Hawthorne, and recently, Rizzoli & Isles. With network-specific programming success, doors opened and TNT was ready to cross over into original movie creations.
As far as film goes, the network is going hard or going home. Instead of creating original dramas as per Lifetime Original Movies, TNT is trying for a themed series with six different installations. The franchise, lengthily called TNT Tuesday Night Mystery Movie, will recreate popular mystery novels for the screen. Set to hit the channel in November, TNT will first premiere Innocent, featuring Bill Pullman.
Now, the series is truly underway with its second installation in the works. According to Deadline, a two-hour film based on Sandra Brown's Ricochet is in the works. The film will follow Det. Sgt. Duncan Hatcher (John Corbett) as he falls for Elise Baird (Julie Benz) and takes down local drug lords…at least until Baird shoots someone in supposed self-defense.
I love a good mystery, but I'm not certain TNT's made for T.V. movies will be up to snuff, especially when compared to original programming on the network. Still, if they want to remain competitive, original films are a step in the right direction and TNT has chosen the books to base its mysteries on carefully. Besides, if anyone can sell a franchise, its Julie Benz and John Corbett.
Your Daily Blend of Entertainment News
Thank you for signing up to CinemaBlend. You will receive a verification email shortly.
There was a problem. Please refresh the page and try again.