TV Recap: Entourage - No Cannes Do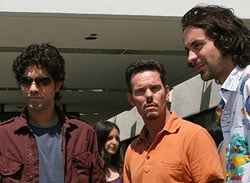 Once again, the Entourage crew proved that in Hollywood, if you have the right connections, anything is possible. This week's episode, titled "No Cannes Do" focused almost entirely on the guys' attempt to get to France for the big film festival and the premier of Medellin. While Ari, Billy, Vince and his boys tried to find a way to get to Cannes, despite a security threat at LAX airport, Eric had to decide which client to put first.
After learning that Anna Faris was Eric's new client, Billy demanded a meeting with her in the hopes of getting her on board with the Clouds project. Anna was agreeable to looking at the script but expressed some concern over it once she read it. Vince and Eric had an actual argument over Eric's loyalties. Eric had admitted to Ari that he didn't like the Clouds script but he told Billy he liked it because he didn't see the point in being negative about it. Vince wanted to make sure Eric did whatever he could to get Anna on board because he believed the movie would be great. Eric had reservations about this because as a producer on Clouds, it would be in his best interest to get Anna on board. But as Anna's manager, he probably wouldn't advise her to do the movie, based on the current script.
When Eric talked to Anna, at first he tried half-heartedly to convince her to do the script. Trusting his advise, she said ok and the two sat down together for a drink. There was some mild flirting and Eric even admitted that he thought their first dinner meeting was a date. She laughed and as the mood softened, Eric came out and told her he didn't think she should do the movie. We later learned that this admission didn't yield the positive results Eric and we would've hoped for. In addition to not sleeping with him, Anna fired Eric.
There were more pressing issues going on while Eric was dealing with Anna. A security threat at LAX caused the guys' flight to Cannes to be delayed. While they waited, Drama tried to convince Turtle that the best way to avoid being executed by a terrorist was to sniff out the potential hijacker and befriend him before they boarded the plane. They spotted a Muslim man waiting and struck up a conversation with him but when the flight was cancelled, they immediately aborted that mission and headed off with Ari to seek out other arrangements.
While Ari was trying to arrange a private jet for everyone, he also had to juggle his wife and Lloyd's desire to accompany him to Cannes. Actually, Mrs. Ari didn't seem all that interested in Cannes. She was more annoyed that Ari didn't seem to want her to come. Ari had Lloyd send her some flowers but she managed to perk herself up by spending lots of money on designer bags, clothes and possibly even a new car.
Like Mrs. Ari, Lloyd's disappointment in not being able to go couldn't be assuaged by expensive chocolates. Lloyd decided that the only way to get over it was to take his boyfriend on a Rosie cruise.
As all of Marquis' jets were booked, Ari tried to hitch a ride with Sydney Pollack and his crew. Pollack only had room for five people and as there were six in Ari's group (Ari, Billy, Vince, Eric, Turtle and Drama), they would've had to leave someone behind. Vince insisted that it was all of them or none of them. If they had to leave someone behind, the obvious choice would've been Turtle, as he has virtually nothing to do with the movie. Vince's word was law though so they thanked Sydney and declined the ride.
Just then, Kanye West and his entourage showed up, about to board a private jet to London. Surprisingly, it was Turtle who came to the rescue. He apparently knows Kanye, probably from his brief stint in the music industry. He asked Kanye if he wouldn't mind giving them a lift to Cannes. Kanye agreed and the boys were on their way.
Other than Anna firing Eric, nothing much really happened in the episode. I'm eager to see how the guys do Cannes and how well the movie is received.
Your Daily Blend of Entertainment News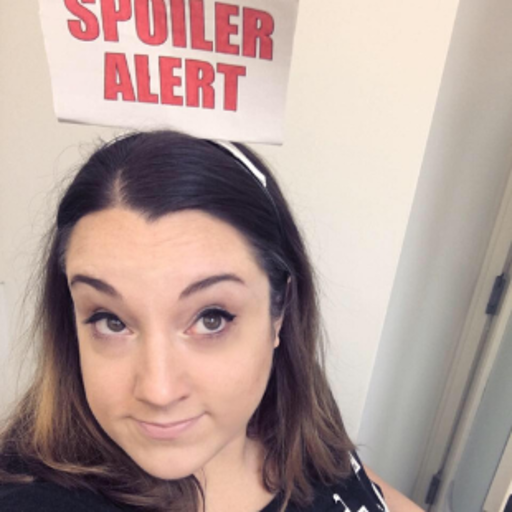 Assistant Managing Editor
Kelly joined CinemaBlend as a freelance TV news writer in 2006 and went on to serve as the site's TV Editor before moving over to other roles on the site. At present, she's an Assistant Managing Editor who spends much of her time brainstorming and editing feature content on the site.