Ten American Idol Contests Suing Series Over Alleged Racism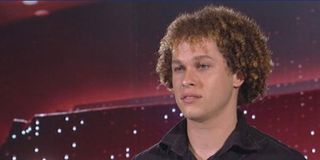 We live in a country where some people like to sue one another if there is money to be made. Fox's American Idol has made plenty of money for the network over the years, and now ten African American individuals hope to make $25 million apiece, thanks to rules and processes related to the competition series that they say are racist.
TMZ first got their hands on the lawsuit, noting that Season 2's Corey Clark, Jaered Andrews, and Jacob John Smalley, Season 3's Donnie Williams, Season 5's Terrell Brittenum and Derrell Brittenum, Season 6's Thomas Daniels and Akron Watson, Season 8's Ju'Not Joyner, and Season 9's Chris Golightly all believe they were treated unjustly on the series after American Idol found out most of the former contestants had been arrested at one point or another, although Joyner was reportedly let go after questioning his contract and Golightly was reportedly let go after complications arose with a former recording contract.
The list of arrests varies between the other contestants involved in the lawsuit. Clark is probably the most famous case, since he's been up in arms and even wrote a book about his treatment during his tenure on the singing competition series. The Season 2 contestant was dismissed after it came to light that he had been charged with misdemeanor battery by police officers. Other reasons contestants were kicked off of the show include identity theft charges, possession of marijuana, and in one notable case, Williams was actually arrested for speeding and driving under the influence while participating on the series. It's safe to say that these are a wide range of offenses, but American Idol has been notable for having a no tolerance policy for criminal records and other behaviors the show has deemed controversial in the past.
Notably, contestant Frenchie Davis was kicked off the show after producers learned there were naked photos of the African American woman on the Internet. Davis is not a part of the lawsuit; however, this is a prime example of a small offense garnering a lot of attention that Idol producers opted to avoid. NBC's The Voice had no such qualms, and the singer later competed on that singing competition series. Davis is not involved in the lawsuit.
The lawyer on the case, James H. Freeman, asserts that his clients have been treated as "violent criminals, liars and sexual deviants." The lawsuit itself purports those involved were only looked at under scrutiny due to their race. Secondly, the lawsuit says that the way the show looked into the lives of its contestants was accomplished in an illegal manner, with the HuffPost noting that this could theoretically be argued due to some California law that says it is illegal to ask about arrest history when trying to find gainful employment. For that part of the lawsuit to fly, I would guess Freeman will have to win the argument that a reality singing competition series is actual employment and not a competition for prize money.
We've known this lawsuit was coming for months. Back at the beginning of the year, nine contestants came together to claim they were treated unfairly on the show. I wasn't there when contracts were signed and I don't know the details of the background checks conducted, but if American Idol's rules are clearly outlined in the contestant's contracts, the show should have nothing to worry about. We'll keep you posted as the lawsuit plays out.
In the meantime, American Idol is currently gearing up for Season 13, with former contestant Jennifer Hudson already signed on as a judge next season.
Your Daily Blend of Entertainment News
Reality TV fan with a pinch of Disney fairy dust thrown in. Theme park junkie. If you've created a rom-com I've probably watched it.