Viacom And Time-Warner Agree To Stream Content Through TV App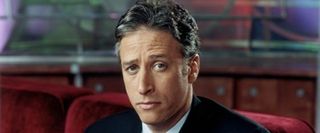 There have been plenty of bumps along the road as media conglomerates try to adapt to the changing times, where digital content is rendering the traditional models of consumption old-fashioned at best, obsolete at worst. Case in point: Time-Warner and Viacom have been squabbling in court over whether Viacom's content should be available to cable subscribers via Time-Warner's TWCable app. As reported by the New York Times, the two companies have come to an agreement that will allow Time-Warner Cable customers to view Viacom shows such as The Daily Show with Jon Stewart and Jersey Shore through the app.
Of course, things aren't necessarily that simple…they rarely are once lawyers enter the fray. While Viacom released a statement on its blog explaining that the two entities had agreed "to resolve their pending litigations," they also include the ominous note that "neither side is conceding its original legal position or will have further comment." In other words, don't be surprised if this contentious issue causes more legal head-butting in the future. This also isn't the first time Viacom has had a legal confrontation over this issue, having settled a lawsuit against Cablevision Systems Corporation last August over pretty much the exact same issue. Viacom and other content providers are worried that streaming apps such as Time-Warner's could adversely affect their ability to license the content to third-party streaming services such as Netflix.
For the time-being, at least, Time-Warner subscribers will be able to watch content from Viacom channels such as Comedy Central, Nickelodeon, and MTV via the app. The Viacom shows will join content already available from media companies including Scripps Network, Fox Cable Networks, and Discovery Communications. Stream it while ya got it…
Your Daily Blend of Entertainment News
Your Daily Blend of Entertainment News
Thank you for signing up to CinemaBlend. You will receive a verification email shortly.
There was a problem. Please refresh the page and try again.