Watch Alec Baldwin's Inexplicable Commercial For A Regional Supermarket Chain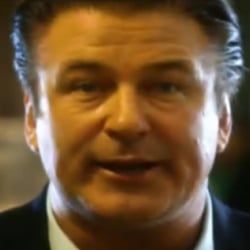 If you're a 30 Rock fan living in the vicinity of Syracuse, New York, you may be lucky enough to start seeing Alec Baldwin on your TV screen even during the commercial break. For some inexplicable and wonderful reason, Baldwin has filmed two holiday-themed TV spots for the supermarket chain Wegman's, which exists only in upstate New York. In the first one he picks out one of every pie to avoid making his mother choose, and waxes rhapsodic about the store low prices, incredible prices, best ingredients, help with meals and friendly people who make you feel like family." In the second he finds a pre-made meal for $6-- you can't even get a cup of coffee in Manhattan for $6! (This is not true, but I'll go with it)
The spots truly must be seen to be believed. Click, behold, and a Happy Thanksgiving to you all.
Staff Writer at CinemaBlend
Your Daily Blend of Entertainment News
Thank you for signing up to CinemaBlend. You will receive a verification email shortly.
There was a problem. Please refresh the page and try again.