What Happened To The Only Copy Of Super Bowl 1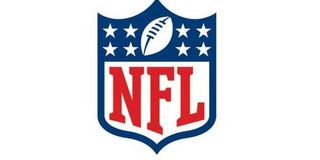 The Super Bowl is one of the most watched events on television every year. NFL games, in general, are pored over for years after they happen so that people can relive all the highlights and mistakes that make the games fun (or frustrating) to watch. The Super Bowl, especially, is a game that fans love to examine after they happen. Unfortunately, the first Super Bowl game has mostly been lost to history. Except for one collection of tapes, that will probably never see the light of day.
According to The New York Times, on January 15, 1967, a man named Martin Haupt went to Super Bowl I, a game that saw the Green Bay Packers beat the Kansas City Chiefs, 35-10, and recorded the game for posterity. It turns out he was smarter than the NFL, and NBC and CBS, which broadcast the game simultaneously, because none of those organizations thought to keep tapes made during that contest.
Eight years later, right before his death, Martin Haupt told his former wife about the recordings and handed them over to her, and the tapes spent the next several decades deteriorating from temperature fluctuations in the family's attic. It wasn't until Haupt's son, Troy, got a call from a childhood friend in 2005 who told him how valuable his dad's recordings were (worth an estimated $1 million by Sports Illustrated), that he and his mother decided to finally look at the tapes. And, then, well, that's when the trouble started.
Troy Haupt wanted the world to be able to enjoy his dad's work, so he and his lawyer contacted The Paley Center for Media in Manhattan to restore the recordings. They also contacted the NFL about having them buy the tapes, but the NFL doesn't want them, and they have also prohibited him from selling the recordings to a third party, promising to take legal action if he makes the attempt. The NFL rejected Troy Haupt's asking price of $1 million, countering with $30,000. They never offered a higher bid, nor did they even appear to be interested in making any deal at all once their initial bid was rejected by Haupt.
Troy Haupt has also accused the league of blocking his plan to conduct an interview with CBS about the footage, and, very likely, the roadblocks he's faced from the NFL, that would have made up a Super Bowl 50 pre-game segment. Allegedly, CBS backed out of a deal to pay Haupt $25,000 they had promised for the interview after the NFL told them not to pay him. After dealing, unsuccessfully, with the NFL for years, Haupt wouldn't do the interview without getting paid for it. Last month, the NFL Network cobbled together a version of the game using archive footage from NFL Films, likely hoping to show the world that they didn't need Haupt's tapes at all.
So, where does all this drama leave the only known footage of Super Bowl I? It leaves it in storage in an old mine in upstate New York where it was relocated to preserve what's left of the film. Who can say why the NFL isn't interested in paying a fair price for this piece of its own history. All anyone can say right now is that the footage that Troy Haupt's father took the time to record might go unseen through Super Bowl 100.
Bachelor Nation, Gilmore Girl; will Vulcan nerve pinch pretty much anyone if prompted with cheese...Yes, even Jamie Fraser.
Your Daily Blend of Entertainment News
Thank you for signing up to CinemaBlend. You will receive a verification email shortly.
There was a problem. Please refresh the page and try again.