Why Another Season Of Hannibal Is Even More Of A Longshot Now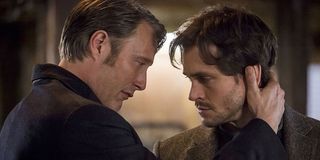 It hass been a couple of weeks since Hannibal was cancelled by NBC, and in the time since the internet has been abuzz with the possibility that Hannibal might return on another network. Today, that's looking less and less likely, as the cast of Hannibal was released from their contracts and are now free and on the market. It would kind of be difficult for Hannibal to return without Hugh Dancy and Mads Mikkelsen as the leads.
Here's what has been happening. When Hannibal was initially given the boot by NBC, executive producer Bryan Fuller and DeLaurentiis Co. both stated they were looking at other options for homing Hannibal elsewhere. While there doesn't seem to be any specific forward momentum, Deadline does still say the possibility could be in the cards. What would have to happen would be that new contracts would need to be worked out for both Mikkelsen and Dancy so that the cat and mouse game could continue on Hannibal.
Still, I'm not overly optimistic at this point. Yesterday, Laurence Fishburne announced he has already signed on with the upcoming Roots miniseries, playing Alex Haley. On top of this, we already knew that Bryan Fuller would be leaving Hannibal at the end of the season; he's headed over to Starz to act as showrunner on the Neil Gaiman series American Gods that is expected to hit the schedule in 2016. On top of this, the most likely home for Hannibal, Amazon, may not be working on a deal. Amazon currently owns the exclusive streaming rights to the NBC drama and it would be tough to house the series elsewhere since older episodes would not be available.
If I had to venture a guess, I'd say the return of Hannibal is unlikely at this juncture. Unless we start hearing traction on a return very, very soon, it's unlikely that Mads Mikkelsen or Hugh Dancy will be able to work out new deals to return. While Hannibal Lector and Will Graham are both extremely compelling characters and both men have expressed a love for their Hannibal roles, both actors should have no trouble landing other acting gigs. The fate of the series may turn out more like Forever than Longmire, meaning this may be the end of the line.
If you'll remember with the Longmire contracts, both Warner Bros. Television and Netflix negotiated feverishly to work out a deal before the actors' contracts were up. The situation is different this time because the actors have already been released. The only time crunch would be whether or not Mikkelsen and Dancy will get involved with other projects before another channel can reach a deal.
Nevertheless, it ain't over 'til it's over, and we'll keep you posted if any more developments occur that could lead to Hannibal returning to the schedule. If it does move forward, here's what Fuller says Season 4 will be like.
Your Daily Blend of Entertainment News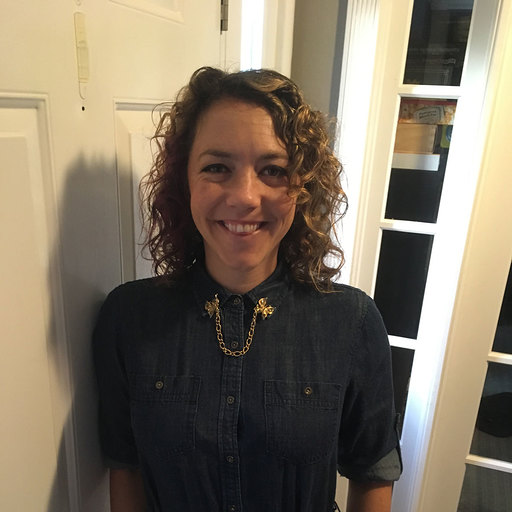 Reality TV fan with a pinch of Disney fairy dust thrown in. Theme park junkie. If you've created a rom-com I've probably watched it.