Why The Cable TV Bundle Got So Popular So Quickly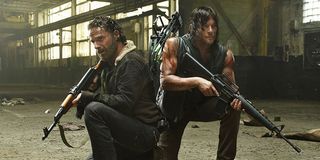 Back in the day, the cable bundle used to be a great way for the consumer to get a lot of channels at a discounted price. As more and more channels have been added to these bundles, the total number of cable package options for consumers hasn't increased at the same rate, however, leaving many to turn to alternatives like Netflix, Hulu and even HBO's new streaming service. To many consumers, the bundle represents everything wrong with cable. This is how it went from being helpful to becoming a major annoyance.
If you know anything about the history of the cable bundle, you should know the concept has been around for a long time. A recent report over at the Wall Street Journal indicates that the very first bundle came way back in 1948 when a man named John Walson put 3 channels together for subscribers in Philadelphia. It cost $2 and quickly exploded in popularity. By the 1980s, more and more channels were added, bringing the total cost of most cable packages to $10 or $15. The figure was one most consumers were willing to pay, but as broadcast rules changed, companies begin purchasing their competitors and adding new channels of their own. And that has become a huge problem.
Let's use Viacom as an example. Instead of negotiating with cable companies simply for MTV or for Nickelodeon, Viacom can package its more than dozen brands together in order to make cable providers purchase them all. So, instead of passing on a few dollars to subscribers for the privilege of getting those two stations, AT&T, Time Warner, DirecTV and other companies have to forward on the cost of Spike and BET and VH1 and TV Land and NickToons and Logo. After awhile, the process starts to get really, really expensive. But what are the alternatives for the cable company? Not carry Nickelodeon? Families would descend on the station with pitchforks.
While the cable bundle became popular very quickly, nothing has changed over the years because there hasn't been a whole lot of competition. The number of channels and the prices steadily increased because both providers and larger companies like Viacom and CBS were happy enough with the basic relationship. With the addition of Netflix, Hulu and other alternatives, and the number of cord cutters increasing by the month, however, it's very likely the entire system is going to start breaking apart. At some point in the near future, consumers should either be able to purchase each channel individually or at least have a whole lot more bundle options. This will likely push a lot of channels out of business and create some havoc for a few years, but in the long run, at least parts of it will be good for consumers.
Not many people want to pay $40 a month for 10 channels, but if all goes according to plan, consumers may eventually have the choice to pay something like $50 a month for 50 high quality channels of their choosing. That's not cheap, but it would potentially allow networks to continue creating glitzy programs and consumers to actually get real return on a sensible price tag.
Your Daily Blend of Entertainment News
Reality TV fan with a pinch of Disney fairy dust thrown in. Theme park junkie. If you've created a rom-com I've probably watched it.
Your Daily Blend of Entertainment News
Thank you for signing up to CinemaBlend. You will receive a verification email shortly.
There was a problem. Please refresh the page and try again.