iStalemate: NBC Walks Away from Apple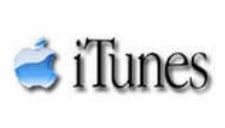 In a move that may frustrate fans who already couldn't decide whether to watch The Office or Grey's Anatomy on Thursday nights at 9, NBC Universal has decided not to renew its contract with Apple to sell downloads of its television shows. Beginning with the upcoming fall season, iTunes will no longer offer episodes of shows from any of the NBC Universal networks, which include cable channels Bravo, Sci Fi, USA, Sleuth, Telemundo, and mun2 along with the flagship network. When the current contract runs in Deceber, iTunes plans to drop their existing NBCU content, which currently accounts for 40% of their digital video library.
An anonymous insider confirmed for The New York Times that the negotiations reached a stalemate when Apple refused to honor NBCU's requests for bundle pricing of videos and better piracy control. This dispute is the latest skirmish in an ongoing battle between Apple and several leading corporations in the media industry who feel iTunes has too much of a stronghold over the world of digital entertainment. Later in the day, representatives for both NBCU and Apple made statements to defend their stance.
Apple claims that NBCU's demands included raising the price of a download of a television episode from $1.99 to $4.99. In a statement obtained by MarketWatch, iTunes Vice President Eddy Cue says, "We would not agree to their dramatic price increase. We hope they will change their minds. "
Cory Shields, executive vice president of communications for NBCU came back with a counter statement claiming that, "We never asked to double the wholesale price for our TV shows. In fact, our negotiations were centered on our request for flexibility in wholesale pricing, including the ability to package shows together in ways that could make our content even more attractive for consumers."
Luckily, this corporate battle does not seem likely to have too big of an effect on fans who just want to watch their favorite shows. Although many in the industry credited the rise in popularity of the NBC sitcom The Office to the online buzz created by its availability on iTunes back in 2005, much has changed in the world of TV since then. DVR technology is becoming more of a staple of American life. Boxed DVD sets of most popular shows are now released in the late summer, giving fans the chance to catch up on the latest season of a show just before new episodes begin to air. Many networks, including NBC, even make some of their shows available for free download through their own websites.
Basically, the bottom line for fans comes down to this: if you miss a few episodes of Heroes this season, chances are you'll be able to find a way to catch up …just not on iTunes.
Your Daily Blend of Entertainment News
Thank you for signing up to CinemaBlend. You will receive a verification email shortly.
There was a problem. Please refresh the page and try again.