Is The MagicBand+ Worth Buying For Disneyland Resort?
The MagicBand+ has finally come to Disneyland Resort. Is it worth buying one right now?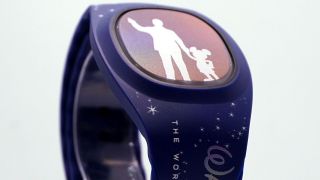 (Image credit: Disney)
For a decade now, the MagicBand has been a major component of how guests interact with and experience Walt Disney World. The simple RFID chip on a wrist strap has numerous functions that make navigating the massive resort easier. Last year, we saw the launch of MagicBand+, a new version of the technology with some added features, as well as the introduction of the bands at Disneyland Resort. But is the MagicBand+ really worth spending money on at Disneyland?
It didn't use to be that hard to get the old MagicBand for free, but now the MagicBand+ costs money, so it's worth considering if that is money well spent. You can do a lot with the MagicBand+ at Walt Disney World, but the fact is that while the plan is for the bands to do all the same things at Disneyland Resort eventually, right now, functionality at the California resort is more limited, though that doesn't mean it's not worth it.
What MagicBand+ Can Do At Walt Disney World
The ultimate reason to buy a MagicBand has always been convenience. There was nothing the original version could do that you couldn't handle in other ways, but the band just made it easy. It acted as your park ticket, your hotel room key and your access to the FastPass+/Genie+ system. It could also be scanned by Photopass photographers to link your in-park photos to your account, and by linking it to your credit card, it could be used to pay for anything on the property.
With the advent of MagicBand+, the system does add one cool feature that brings something more to the table. The new version of the band includes LEDs and a haptic feedback sensor, which is capable of interacting with nighttime spectaculars. This means it can light up in different colors to match the show or vibrate along with the explosion of fireworks.
We've also seen the creation of new activities, such as the bounty hunter game found at Star Wars: Galaxy's Edge. Guests use their MagicBand+ in a special kiosk to activate the search for a bounty somewhere on Batuu. Then through a combination of MagicBand+ vibrations and the Star Wars Datapad features on the Disney Play app, a bounty can be tracked down hiding somewhere in the land.
What MagicBand+ Can Do At Disneyland Resort
While the MagicBand+ is now on sale at Disneyland Resort, not all of the infrastructure is in place to allow guests to do all the same things that it can do at Walt Disney World. Still, some of the functionality is there. Despite the fact that Disneyland Resort does not have the same MagicBand scanners at the park gates, Cast Members can scan your MagicBand+ using the same device they use to scan your digital or paper ticket.
Once inside the park, the MagicBand+ will interact with the scanners for the Genie+/Lightning Lane system, so you don't need to get out your phone. Disneyland Photopass photographers can also scan your MagicBand+ to link the photos you take to your account.
The more fun elements of the MagicBand+ can also be accessed at Disneyland Resort's version of Star Wars: Galaxy's Edge also has the same bounty hunter game available for guests to play. The band is also able to light up and vibrate along with different nighttime spectaculars, including the brand new Wonderous Journeys fireworks show at Disneyland and the incredible World of Color - One at Disney California Adventure.
Where The MagicBand+ Falls Short At Disneyland Resort
Because the MagicBand has been around for years longer at Walt Disney World than it has been at Disneyland, it's not that surprising that the Orlando version can simply do more. While both resorts offer fun LED and vibration interaction with nighttime spectaculars, anecdotally, I can say that Walt Disney World simply does more of this than Disneyland. Attending Mickey's Very Merry Christmas Party in November 2022, an event that was only available to ticketed guests, delivered more MagicBand+ interaction than seeing Wonderous Journeys at Disneyland in February 2023.
But the bigger issue is that there are some major convenience features the Magic Band+ currently doesn't give you at Disneyland Resort. Acting as your Disney World resort hotel room key is one of those features, and being able to make purchases with your MagicBand+ is another. These are two things that you certainly are going to want to do multiple times a day, so not having these features at Disneyland is a significant loss, especially to any frequent Walt Disney World guest who is used to having those capabilities.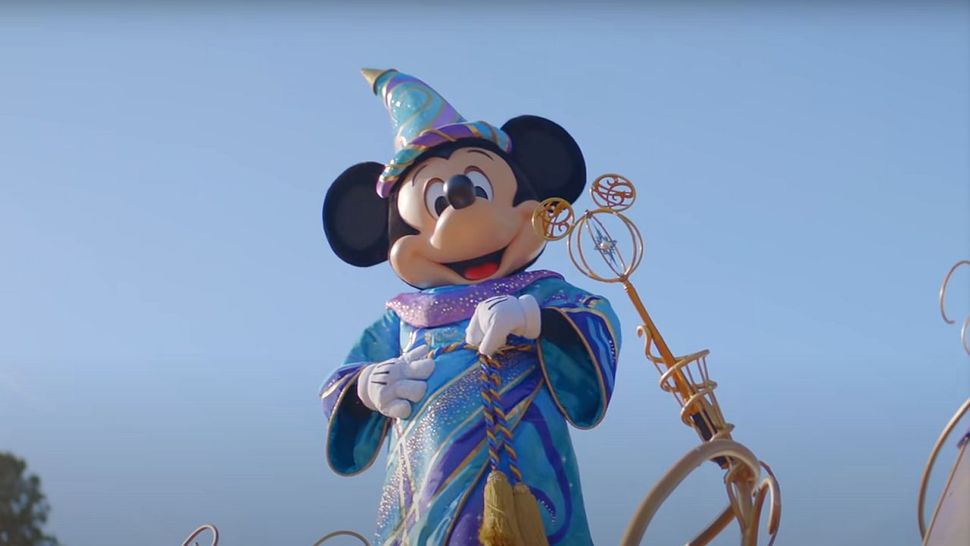 Is The MagicBand+ Worth Buying For Disneyland?
If you already own a MagicBand+ from Walt Disney World, the one that you have still works at Disneyland Resort, so of course there's no reason not to bring it along when traveling west. But if you don't have one yet, is it worth it to send the $45 or more to buy one knowing the device's limited functionality? As with most things, the answer depends on numerous factors. If you're a frequent Disneyland resort guest, even somebody who visits once a year or so, it may be worth it to pick up a MagicBand+. While it doesn't do everything that it can at Disney World yet, those additional features will certainly be added at some point, and likely sooner than later. If you are going to be back, it may be worth it to pick up a MagicBand+, as things generally don't get cheaper at Disneyland.
While it's nice to be able to enter the park and the Lightning Lane with a MagicBand+, at this point at Disneyland Resort, the device has to be seen more as a novelty than as a product to make your park experience better, and that's not necessarily a bad thing. If you're going to be spending money on merchandise while visiting Disneyland, and you probably are, then a MagicBand+ isn't the worst idea. At that point, the focus becomes the interactivity with nighttime spectaculars, the bounty hunter game and the other fun stuff you can do with it, but that's likely to make your Disneyland experience more memorable, and that's potentially worth a lot.
If, however, the thing that appeals to you about the MagicBand is the way it can do so much for you, allowing you to leave everything, including your phone and wallet, in your pocket, then the fact is that Disneyland's version just isn't there yet. The things it doesn't do mean that the things it does are less useful. If the MagicBand+ can't do it all, it probably doesn't do enough.
Your Daily Blend of Entertainment News
Content Producer/Theme Park Beat
CinemaBlend's resident theme park junkie and amateur Disney historian. Armchair Imagineer. Epcot Stan. Future Club 33 Member.