The Best Thing About Disney Parks' Genie+ That Nobody Is Talking About
A lot of Disney Parks fans have problems with Genie+, but there's one part of the service that is actually pretty awesome.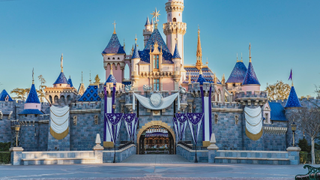 (Image credit: Disneyland Resort)
Since it was introduced at Disneyland and Walt Disney World, Genie+ has largely been seen as, at best, a necessary evil. The ticket add-on that costs $25 or more per ticket gives guests the ability to skip the line on key attractions, which is something most people will want to do, especially if they want to be able to get the most out of their day at the parks. However, access to the Lightning Lane isn't the only thing you get with Genie+.
Paying for Genie+ gets you different things at Walt Disney World compared to Disneyland, but generally speaking, you get free PhotoPass, meaning that all pictures taken by Disney's photographers become yours to keep. You also get fun AR lenses that can modify you or the world around you, allowing you to take your own fun pictures. However, there's another cool feature that it seems nobody is talking about, and it might be my favorite part of the service. Let's talk about the Genie+ Audio Tales
The Genie+ Audio Tales Are A Must For Any Serious Disney Parks Fan
If you check out the Disneyland or My Disney Experience apps after you purchase Genie+ for the day, you'll discover that you have access to Audio Tales. I'd always meant to try them out, but never had the time. However, on a recent trip to Disneyland to preview the park's 100 Years of Wonder celebration, I remembered to bring my earbuds into the park with me, so I fired up my phone and gave them a try.
The app will bring up a map of the parks with a collection of headphones icons showing you where the audio tales are located. You don't actually have to be near the spots to listen to the recordings, but obviously it helps as each one will direct your attention to specific elements you'll want to be able to actually see.
The Audio Tales say they are inspired by the Imagineering Field Guides (opens in new tab), a series of books from the early 2000s that was designed to give fans an insider look at how attractions were designed and constructed. The idea was to buy these books and take them with you on your vacation, using them to guide you through the lands and the parks and letting you see all the details you would have missed because you didn't know they were there.
The Audio Tales function like an Instagram Story, with a series of still images that appear on your phone while a voiceover talks to you about whatever land or attraction is the topic at hand. They only last a couple of minutes each, but they are full of fun and interesting information.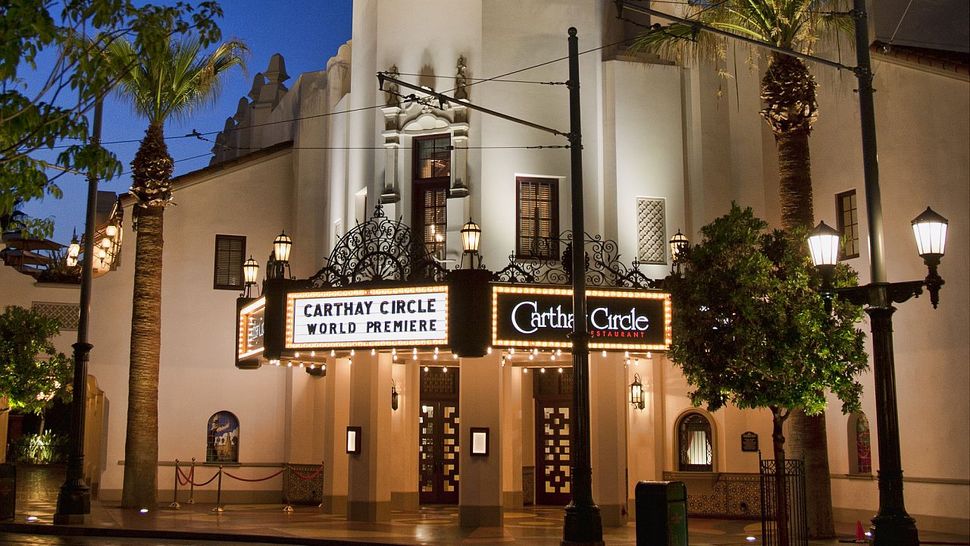 You See (And Hear) Disney Parks In A Completely Different Way
So one afternoon, after running back to my hotel room to grab my earbuds, I put them in and began to wander through Disneyland and Disney California Adventure. Just having the earbuds in and blocking out the general crowd noise was a unique experience. I love the background music of the different lands; it's one of my favorite things about the parks, so not hearing it changed everything. I felt surprisingly alone in the crowded park, but in a good way, like I was on my own special VIP tour.
I was focused on the attractions and other structures around me. The voice in my ear would tell me about a particular ride or some unique element about it. It wasn't all new information; as somebody who has followed the industry for decades, I've learned a lot already, but the focus helped me see it all in a fresh way.
Part of the reason I love theme parks is that I appreciate their designs. I love the creative way that Walt Disney Imagineering and Universal Creative and all the others who do what they do figure out how to create a themed entertainment experience. I love the way every detail is considered so that nothing breaks the story being told, and the Audio Tales draw your attention to some of those details that you're specifically expected to overlook otherwise.
Listening to the audio track discussing Pacific Wharf at Disney California Adventure was especially interesting. The land has no main attraction and is mostly just a food court. As such, I'd never really paid it a great deal of attention. Imagineers did, however, something I now understand better. I'm still looking forward to the coming Pacific Wharf retheme, but I'll now miss the work that was done in this small corner of my favorite theme park.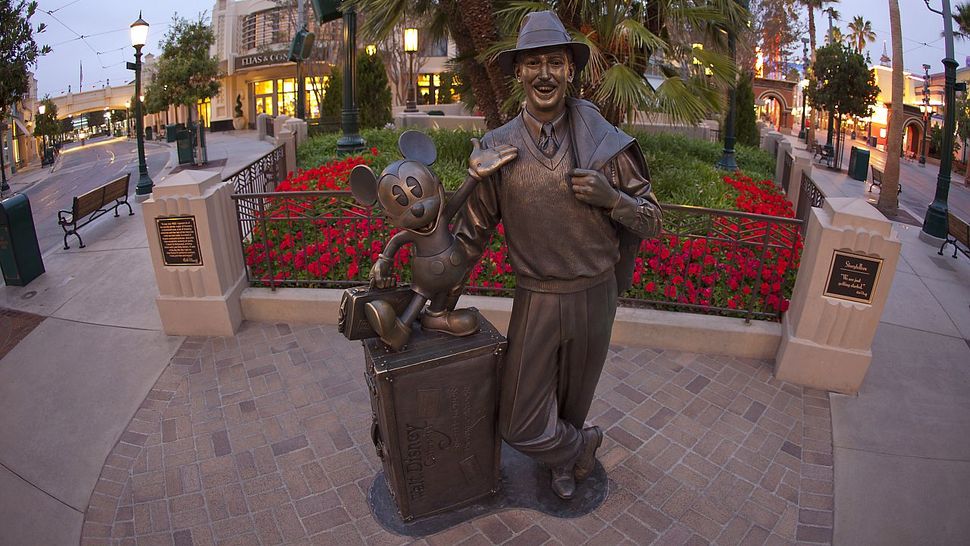 Spending Time With Genie+ Audio Tales Is Worth It After You've Done Everything Else
Certainly, if you've spent an extra $25 or more per ticket to get Genie+, you're going to want to get your money's worth out of it. In most cases, that's going to mean using it to go on as many rides as you can in a day, and you should do that. I'm not suggesting that you should spend $25 on the Audio Tales alone if you're in the middle of a once-in-a-lifetime vacation.
However, if your vacation is coming to an end, you have some free time and you've already spent the money on Genie+, or if you're a frequent guest who has already done it all so many times you're looking to do something new, these are absolutely worth checking out.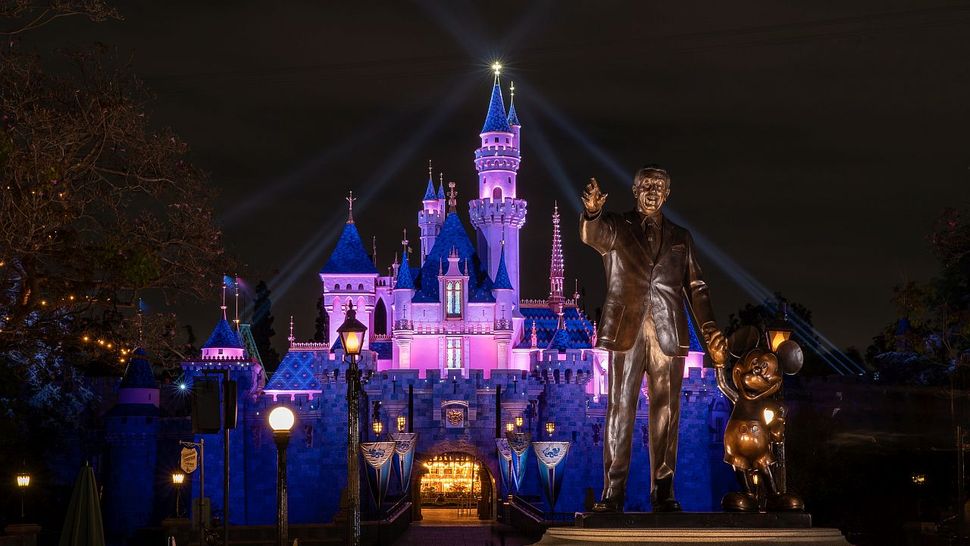 The Audio Tales Are Great, But They Could Be Better
While I absolutely loved spending some quiet time with the Audio Tales, I will admit there are a few ways they could be improved. First and foremost, I want more of them. I'd love to see one for every attraction, and then one for each land, giving a complete picture of how the different components came together to create the themed entertainment experience. It would also be great if they were longer. There's so much that could be said and I want it all.
There are also some technical things I'd love to see changed. I suppose because the assumption is that you're going to be looking at the pictures, the Audio Tales don't run in the background on your phone. I was much less interested in the images and enjoyed just using my eyes to look at the attractions themselves. As such I would love it if the audio still ran while your phone was off and in your pocket.
I certainly don't expect a lot of people to buy Genie+ just to listen to these Imagineering Audio Tales, but if you're going to spend the money, don't forget that you paid for them too. Throw your earbuds in your bag and if you have downtime while standing in a line or eating your lunch, see what you can see, and then find out what you can hear. It will enhance your Disney Parks experience.
Your Daily Blend of Entertainment News
Content Producer/Theme Park Beat
CinemaBlend's resident theme park junkie and amateur Disney historian. Armchair Imagineer. Epcot Stan. Future Club 33 Member.