FlixWorthy: Prince of Persia, Superman/Shazam, And More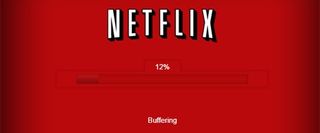 Welcome back to FlixWorthy, your weekly guide to Netflix streaming. Yet again we're bringing you a handful of new or notable selections from Netflix's streaming catalogue. Some will be classics, some will be little-seen gems, some will be shows you might have missed, and some...some will be crap so awful they simply has to be seen to be believed.
Here's what's FlixWorthy this week, kids.
Prince of Persia: The Sands of Time
(2010, Rated PG-13, 116 min.)
Last summer, Prince of Persia: The Sands of Time hit the multiplexes and carried on two proud cinematic traditions: 1) the crappy video-game-to-movie adaptation, and 2) representing diverse ethnicities by hiring a bunch of white guys and giving them a tan. The decidedly non-Persian Jake Gyllenhaal stars as Dastan, the lowest-rung son of a Persian king who is framed for the murder of his royal father and send on the run to try and prove his innocence. Unwillingly along for the ride is Tamina (Gemma Arterton), the princess of a city Dastan's people recently conquered. Things get all the more complicated when Dastan comes into possession of a magical dagger that can control time. From there, there's a whole bunch of stuff about redemption and saving the world from a giant, sandy McGuffin, but really it's just an excuse for Gyllenhaal to do half-assed Parkour, get out of scrapes too conveniently thanks to the dagger, and occasionally ride an ostrich. Prince of Persia is an aggressively mediocre movie, but by video-game movie standards, it's practically Shakespeare. With Jerry Bruckheimer's name in the producer's slot, you know you're going to get lots of over-the-top action moments, but Gyllenhaal and Arterton never generate enough spark together to make us care how things wind up. Still, it could be worse...
Double-Feature It With...
(2002, Rated PG-13, 91 min.)
This is how it could be worse. I could never in good conscience recommend that anyone watch The Scorpion King, but as an exercise in "there but for the grace of God goes Prince of Persia," it's handy for conveying a sense of perspective. Sands of Time may not be great shakes, but at least it's got more substantial source material than a badly CGI'd wrestler cameo from a previous film.
Superman/Shazam!: The Return of Black Adam
(2010, Rated PG-13, 61 min., HD)
If you've been following DC's direct-to-DVD animated movies the past couple of years, you're probably already familiar with the DC Showcase. Beginning on Justice League: Crisis on Two Earths, the DC Showcase has packaged each new DC flick with an animated short focused on some of the comics canon's lesser-known characters. So far the series has features The Spectre, Jonah Hex, and Green Arrow, culminating in this hour-long package which bundles together the previous efforts with a new feature involving Superman and Captain Marvel. The latest Showcase offering also doubles the length of the previous shorts, clocking in around 25 minutes, and teams The Man of Steel with The Big Red Cheese to square off against the villainous Black Adam. As is typical with the DC animated flicks, the voice cast includes several recognizable names, including James Garner as the voice of the ancient wizard Shazam, Jerry O'Connell as Captain Marvel, and The Mummy's Arnold Vosloo as Black Adam. Fans of the Justice League toons will also recognize the pipes of George Newbern as Superman.
Double-Feature It With:
Batman: Mystery of the Batwoman
(2003, Rated PG, 81 min., HD)
The Paul Dini/Bruce Timm era of animated Bat flicks never topped their initial outing, 1993's Batman: Mask of the Phantasm, but this latter-day outing still has some fun moments. As the title implies, the movie centers around the identity of a mysterious new member of the Bat Family, Batwoman (voiced by Kyra Sedgwick).
(1987, Rated R, 98 min.)
Robert Downey Jr. has beat back his demons and become one of the biggest movie stars around, and good for him. But his talents didn't spring into being only after being drowned in assorted chemicals for a decade. He turned plenty of heads back in '87 with his performance in this bleak flick based on the novel by Brett Easton Ellis (American Psycho, The Rules of Attraction). Downey plays one of three friends (Andrew McCarthy and Jami Getz star as the other two) who reunite only to become swallowed up by a world of clubs, drugs, and a very slippery downward spiral into oblivion. The flick earned mixed reviews and no real fondness from Ellis, but Downey's stand-out performance made it clear that kid was going places. Ironic, then, that his own future would bear all too many similarities to his Less Than Zero role, with the actor's career and life spending many years in the dumper as he struggled with substance abuse. Thankfully, Robert Downey Jr. isn't really a character in an Ellis novel, because he recovered and went on to play Iron Man. If that's not a happy ending, I don't know what is.
Double-Feature It With:
(2000, Rated R, 111 min., HD)
Downey was still struggling with his dark side when he turned up in this adaptation of Michael Chabon's wonderful novel. Michael Douglas may have been the ostensible lead as writing professor, chronically blocked novelist, and pink robe aficionado Grady Tripp, but Downey's performance as Grady's editor, Terry Craptree, crackled with the wit and charm the actor would later put to good use in modern classics like Kiss Kiss Bang Bang.
(2001, Rated R, 113 min.)
Donnie Darko is the sort of movie for which they invented the phrase "art by accident." If you've ever listened to the DVD commentary featuring writer/director Richard Kelly chatting about the flick with guest host Kevin Smith, you'll know exactly what I mean. While Smith discusses the film's complexities and ambiguities with intelligence and insight, Kelly gives the impression of having lucked into every one of Donnie Darko's effective elements. This is all the more apparent by the director's cut, which answers questions that don't need to be answered and dilutes the entire story by removing much of its mystery. Still, I'm a firm believer that art can be enjoyed on its own merits regardless of the creator's intentions...or lunk-headed lack thereof. Donnie Darko may well be the only good movie Richard Kelly ever makes, but if that's the case it's still a worthy legacy thanks to its tangled time-travel narrative, its pitch-perfect evocation of time and place, a killer soundtrack, and the unforgettable character of Donnie himself, who simply doesn't want to die alone. What does it all mean? That's up to you to figure out, but that's half the fun. And hey, if nothing else, Kelly gave us a Halloween costume for the ages.
Double-Feature It With:
(2009, Rated R, 103 min.)
And then there's S. Darko, the sequel nobody demanded to a movie that all but precluded one. By no means a good movie, for the curious it's worth watching simply to see the lengths to which Hollywood will go to squeeze a few more dollars out of a property that has had its say and attempted to retire gracefully. Daveigh Chase returns as a grown-up version of Donnie's little sister, Samantha, who is beset by strange visions about -- what else? -- the impending end of the world.
To read the FlixWorthy archives, click here!
Your Daily Blend of Entertainment News
Thank you for signing up to CinemaBlend. You will receive a verification email shortly.
There was a problem. Please refresh the page and try again.