The Xbox One Is Getting A DVR App After All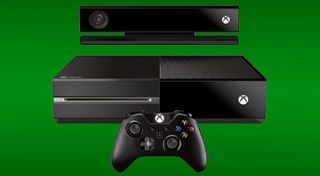 (Image credit: Microsoft)
One of the core missing features of the Xbox One when it first launched was a DVR app. A lot of gamers and entertainment enthusiasts wondered why it didn't launch with one when it was supposed to be an all-in-one entertainment system. Well, now the Xbox One has a free DVR app after all.
According to Variety, despite Microsoft pulling plans for a DVR app back in June, they actually lifted the veil on another third-party DVR app being made available for the Xbox One in the form of Tablo. This might seem like really good news at first, until I tell you that there's a catch... because if I didn't say it before, I'm saying it now: there's a catch.
The DVR app does not store data locally to the Xbox One. This could be due to licensing issues or potential agreements Microsoft may have with some of their broadcasting partners regarding DVR content, but, regardless of the situation, the Tablo does not store the data locally to the Xbox One's hard drive(s).
If you want to digitally record content from the available broadcasting partners, such as ABC, CBS and NBC without a cable subscription for TV, you can use the Tablo app and then you'll need to purchase a Tablo DVR recording station for around $180.
So no, DVR usage on the Xbox One is not free. On the upside, you, apparently, won't need an Xbox Live Gold subscription to make use of Tablo. This was something that Microsoft axed after a lot of negative fan feedback during the launch of the console back in 2013. Sony and Nintendo had already made it viable for users to download and use apps on the Wii U and PS4 without paying a dime, and so Microsoft was forced to follow suit after people questioned why they would need an Xbox Live Gold subscription just to use apps like Netflix, Hulu or music services, and then pay on top of the Gold subscriptions the additional fees for each individual app.
Of course there were also people questioning where the DVR functionality was in the Xbox One since one of its core features was watching TV on your TV. Microsoft dodged that question a lot during the early days but eventually revealed that the Xbox One would not have DVR functionality at launch. Variety points to a post from back in 2015 over on the Xbox Newswire (opens in new tab) where they announced initially that they would be focusing on bringing DVR functionality to the Xbox One, but they scrapped those plans back in June of this year as they've gone back to trying to focus on winning over the hardcore gaming audience.
It's interesting because Variety points out Microsoft's dedication to trying to bring the Windows 10 and Xbox ecosystems into one. They haven't had a whole lot of success with that due to the fact that most PC gamers are still leery of UWP after Microsoft's bungling of Games For Windows Live, leaving a lot of gamers absolutely burned when publishers had to switch over to Steamworks due to some games no longer having proper support from GFWL. Microsoft has a tendency to start something, half do it and then abandon it for something else.
With Phil Spencer at the head of the Xbox division, we'll see if they decide to stick it out with their plan to support Windows 10 and Xbox cross-connectivity. They're doing so at the expense of their promise of DVR support, so we'll see if Tablo can pick up the slack and win over people willing to spend a little extra to use their Xbox One as a broadcast DVR hub.
The Tablo app and DVR station is available right now for the Xbox One.
Your Daily Blend of Entertainment News
Staff Writer at CinemaBlend.