The Complete List Of Nintendo Switch Launch Titles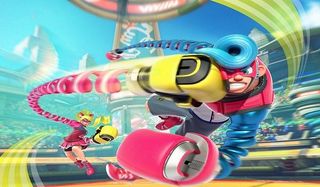 With the Nintendo Switch set to launch on March 3 and a whole bunch of games and release windows thrown around during last week's Switch-focused events, folks have started to question what, exactly, they'll be able to play during the new console's launch window. Well, we now have a better understanding of exactly that.
One of our concerns with the Nintendo Switch was whether or not the launch window would provide enough entertainment to keep folks busy heading into the fall, when more of Nintendo's newly-announced titles are gunning for launch. Over at GameSpot, they've pulled together a list of everything that has been confirmed so far, including a list of just five launch titles.
Launch Day (March 3, 2017)
The Legend of Zelda: Breath of the Wild
1-2-Switch
Super Bomberman R
Just Dance 2017
The Binding Of Isaac: Afterbirth+
I Am Setsuna __???????
To be clear, these are all of the titles that have been confirmed so far and, with about a month and a half between now and that March 3 launch, there's no telling whether or not a few extra surprises will pop up. We imagine the new Zelda is big enough for many folks to forgive an otherwise lackluster launch collection, but many seem to be less impressed with what we've seen so far.
That 1-2-Switch game certainly looks neat and is obviously intended to be the "show the console off to friends and family title. That slot was filled by Wii Sports back in the day so, if 1-2-Switch is anywhere near as effective a showcase as Wii Sports, it could turn out to be a big hit.
Super Bomberman R seems like some good multiplayer fun but, again, it's not exactly screaming "must-have launch title." And then there are Just Dance 2017 and Skylanders: Imaginators, which we suppose will be exciting for series fans who don't already have those games on other platforms.
Heading further into the year by a month or two, though, a collection of additional games at least make the Switch's launch window a bit more interesting.
Spring
Has-Been Heroes (March)
Snipperclips, Cut it Out Together (March)
Mario Kart 8 Deluxe (April 28)
Arms (Spring)
Puyo Puyo Tetris (Spring)
Not to keep sounding negative here but, again, we're having a hard time getting too excited for the Switch's initial lineup of games. Arms looked entertaining during the console reveal event and a remastered version of Mario Kart 8 is a welcome addition, but we don't have too much of a read on these other games. I Am Setsuna is a great old-school JRPG from Square Enix, but we imagined many members of its would-be audience already bought the game when it launched on other platforms last July.
Staff Writer for CinemaBlend.
Your Daily Blend of Entertainment News
Thank you for signing up to CinemaBlend. You will receive a verification email shortly.
There was a problem. Please refresh the page and try again.