Here's What Hideo Kojima Thinks Of The Nintendo Switch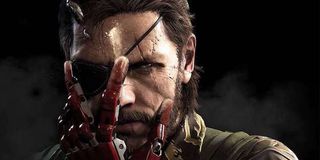 (Image credit: Hideo Kojima)
The Nintendo Switch has been receiving a lot of feedback from the gaming community, whether it's developers, publishers or gamers themselves. Well, famed video game director Hideo Kojima has chimed in on Nintendo's latest device, explaining what he thinks about it.
IGN managed to catch up with Hideo Kojima as he continues to work on the upcoming action-oriented sci-fi thriller, Death Stranding. During the RTX event in Sydney, Australia, Kojima was asked about the Nintendo Switch by the IGN staff, and explained,
Hideo Kojima recalled that, for one of the previous games he worked on while at Konami, they made it possible to transfer over saved data from the PS Vita to the PS3. This enabled gamers to take the progress they made from one version of the game to the other, without losing a step.
It's true that the Switch does represent a "dream" of being able to play your games at home on a full screen with full 1080p HD support and 60fps gaming for many fast-paced titles such as Mario Kart 8: Deluxe, but also take those same goes on the go and play them in HD at 720p on a portable screen.
What makes the Nintendo Switch different from other portable devices and home consoles is that you don't have to turn it off when you decide to go from home play to portable play. You just pick it up out of the home dock and keep playing, or you come in from having gamed while on the bus or the taxi ride home, and you plug it into your home base and keep going where you last left off. There's no need to break or save it and transfer over data... it all happens in one go.
Hideo Kojima proceeds to explain that this transition is already happening a lot with Blu-ray movies that you can also watch via digital codes available for mobile devices. He mentions that with movies and TV being this way, games should go that way too.
Nintendo isn't quite ready to embrace an all-digital future, though. The Nintendo Switch is still cartridge based with external USB 3.0 support for storage devices of all sorts that can hold up to 2TB of data. In other words, Nintendo is still very much focused on retaining a reliance on physical media.
The Switch will offer support for digital downloads, but the internal memory is limited to only 32GB, so you will either have to buy SD cards or an external hard drive.
A lot of gamers were worried about the internal storage capacity of the Switch, but with external support being made available at some point after launch with a firmware update, I doubt that will be too much of an issue.
The only worrying thing that Kojima seems to look forward to that gamers do not, is cloud-based gaming. Right now it's extremely expensive to play games through the cloud and equally expensive to pay for ISP support to make it an actual viable way to enjoy games through the cloud. Until prices come down, I doubt gamers are going to be quick to want to give up the discs and cartridges in order to pay an arm and a leg to access games via the cloud. And in that regards, at least Nintendo still has the favor of people looking forward to building a physical collection of Nintendo Switch titles.
Your Daily Blend of Entertainment News
Staff Writer at CinemaBlend.
Your Daily Blend of Entertainment News
Thank you for signing up to CinemaBlend. You will receive a verification email shortly.
There was a problem. Please refresh the page and try again.