Xbox Has Announced A Netflix-Like Subscription Service For Games, Get The Details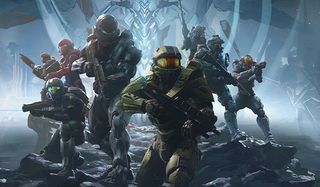 Microsoft has pulled back the curtain on its own games subscription service, set to go live later this spring. If you're looking for something like Netflix, only with a gaming focus, then this might be something worth checking out.
They're calling it the Xbox Game Pass, and it will be launching later this year with a collection of more than 100 games for folks to play. And before anyone starts in with the PlayStation Now comparisons, there are actually quite a few factors that set the Xbox Game Pass apart from Sony's own subscription plan.
As mentioned above, Game Pass will launch with more than 100 games, though an exact figure has not yet been given. Sony's service is well over 400 games at this point, but it's also been around for a couple of years now. Also, the smaller library probably isn't going to be too big of a difference when you compare prices. While PlayStation Now costs about 20 bucks for a month of unlimited gaming, Game Pass will only set you back $9.99 per month.
Perhaps the biggest difference, though, is how you'll actually play these games. While Sony's service relies on streaming, Game Pass lets players download the full game to their hard drives. They can be played as long as you are a member of Game Pass or as long as they are a part of the service's roster. These aren't gimped downloads, either, but exactly what you would get were you to buy the game digital yourself.
The other nice feature is that, if you really like a game, you can buy it (probably at a discount) and just have it drop out of the Game Pass library and straight into your standard game collection.
The real Netflix comparison, though, has to do with the rotating nature of the library. As outlined in the Xbox Wire announcement, just because a game is part of the Pass library doesn't mean it will stay that way indefinitely. Microsoft plans to rotate some new games in and some old games out on a regular basis. Again, if you really like something that's leaving Pass, you can always purchase it and you won't even have to worry about downloading it again.
We dig the way the PlayStation Now service streams games to players, but Microsoft might be onto something with this download feature. Sure, you forfeit hard drive space for every game you want to play, but maybe that's an even tradeoff for not having to worry about connection/streaming issues.
Microsoft has partnered with loads of publisher for this service, including 2K, Bandai Namco, Capcom, Deep Silver, SEGA and more. Initial games appear to include the likes of Halo 5, Payday 2, SoulCalibur II and NBA 2K16. In the promotional image, we also see games like Saints Row IV, Mad Max, Terraria and Fable III. In other words, a little something for everyone.
Microsoft is running a limited alpha test with members of their Insider program, with the wide launch happening this spring. Gold members will get in first, too, so keep your eyes peeled for an official launch.
Staff Writer for CinemaBlend.