Xbox Live Is Having Serious Problems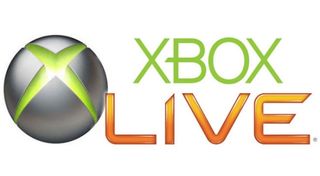 When it comes to online gaming there's always going to be issues with the service at some point or another. It's inevitable. On March 20th, the Xbox Live service suffered a major malfunction and Microsoft have been working around the clock due to Xbox Live having serious problems.
On the Xbox Twitter support page they've been supplying Xbox Live subscribers with updates about the status of the service.
Things began 20 hours ago as of the writing of this article. As mentioned at the top of the article, on March 20th the Xbox Live support announced that they were aware of issues with users being unable to purchase content from the Xbox Live store.
Four hours later they were still investigating the problem while gamers were having issues purchasing, launching and downloading apps from the Xbox Store. Two hours after that they managed to find the problem and make it viable for people to access digital games from the Xbox Live library for Xbox 360 and Xbox One titles.
Unfortunately, there was an 11-hour gap between that tweet and the next support update, which happened earlier today in the middle of the afternoon when Xbox Support announced that people were still having issues logging into Xbox Live.
They didn't specify if this was affecting Xbox 360 and Xbox One users or just Xbox One users, but they did specify an hour later that they were hard at work getting things sorted with signing into the service.
Just an hour after that they were notifying the gaming community about improving logins and allowing people to access more services on Xbox Live, but they also made it known that anyone having trouble would just have to wait a little longer before they could access all of the features without any problems.
Gamers were also encouraged to use the Xbox Live Support page (opens in new tab) where they list all the services and the availability of each service. At the time of writing this article, they note that the Xbox Live Core services are "Limited" and that purchasing content and digital content usage is also "Limited". Funnily enough, TV, music, video, social and gaming services are up and running.
There is an app that, at this time, is not properly working in the form of Poker Central.
Many gamers shouldn't worry too much given that Xbox Live goes down less than frequently. It usually takes Microsoft just under a day to get things up and running fully at 100%. So far they seem to have restored most of the services at this time, so it shouldn't be more than several more hours before things are back to normal.
Sony frequently has problems with the PlayStation Network, which can cause games, services, apps and other features to completely stop working, so at least the Xbox issue isn't a monthly or bi-monthly occurrence. Although, to their credit, Sony has definitely made improvements where PSN hasn't been going down as much as it used to.
Staff Writer at CinemaBlend.
Your Daily Blend of Entertainment News
Thank you for signing up to CinemaBlend. You will receive a verification email shortly.
There was a problem. Please refresh the page and try again.