Middle-Earth: Shadow Of War Has Been Delayed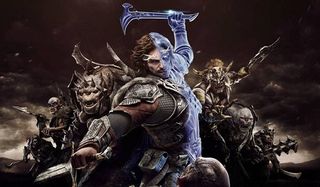 Another day, another delay. For folks who were eagerly anticipating Middle-earth: Shadow of War as their end-of-summer game, it looks like they're going to have to wait just a little bit longer. The team at Monolith has announced it will no longer arrive on Aug. 22.
Shadow of War was originally set to launch for PlayStation 4, Xbox One and PC in about three months. That wait has been nearly doubled, with the follow-up to Shadow of Mordor now set to arrive on Oct. 10 of this year. A bit of a bummer, sure, but at least we'll still be able to slay and sway orcs before the holidays.
The announcement went live recently over on the Shadow of War blog, where the community manager filled folks in on the details. The first thing we noted was that, after the new Oct. 10 launch date, it was explained that territories such as Australia, New Zealand and Japan will actually have a different release date. If you're gaming in one of those areas, it looks like you'll need to hold tight for the time being and, hopefully, you won't be playing Shadow of War too long after the rest of the world.
According to the announcement, the delay is due to a very common reason; they need to slap on an extra coat of polish.
I've said it a million times, but I'll take a late game over a broken game any day of the week. If the team at Monolith needs more time to make sure War lives up to Mordor, I have no issues with them taking it.
The announcement ends with a promise that we'll see more from the game at the upcoming Electronic Entertainment Expo, better known as E3. Assuming the game looks as rad as we are anticipating, that's likely only going to make the extra waitall the more unbearable. But, again, better right than right now.
Plus, that means more spacing for some of these games. Shadow of War was originally set to launch day and date with Uncharted: The Lost Legacy, so you will no longer have to worry about which of those two you want to play first. That was also about a week before Destiny 2 drops so, again, a bit more breathing room. Actually, the October landscape is practically barren at this point, so maybe this shift in launch date will benefit Monolith and gamers in more ways than one.
Staff Writer for CinemaBlend.
Your Daily Blend of Entertainment News
Thank you for signing up to CinemaBlend. You will receive a verification email shortly.
There was a problem. Please refresh the page and try again.