More Details On The First Destiny 2 Expansion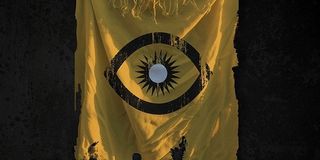 Destiny 2 has only been out a handful of days and already we've got some fresh details on the first major DLC coming to the game, Curse of Osiris.
Like with the original Destiny, the team at Bungie has been totally open with their initial post-launch plans for the game. It's kind of hard to keep that stuff under wraps when you're selling a version of the game that includes "the first two major DLC" packages. We know that Destiny 2 is getting at least a pair of major updates but, if it's anything like the first game, we'll likely be seeing those updates continue for the next few years. And between those big loot drops, we can still look forward to all of the usual weekly activities and special events popping up from time to time.
Last week, before Destiny 2 itself even launched, rumors started circulating about the first DLC that will be arriving in December. According to the speculation, the pack is called "Curse of Osiris" and would tie back into some characters and elements from the first Destiny. We found out this week that that is absolutely true, and you can even read up on it in places like the Microsoft online store. It doesn't appear to be sold by itself, at least not yet, but you can get it in a bundle with the second DLC, presumably due out around spring of next year, all for $34.99. Again, there's a version of Destiny 2 for $90 that includes all of that under one roof.
According to the official listing, the rumored details about the expansion are true.
As we noted earlier, Osiris is a character who was referenced in the original Destiny but never revealed. Players took part in the Trials of Osiris in that game, earning unique loot and potentially gaining access to a unique social space. This DLC will bring that full circle, letting players further explore the legacy of Osiris.
According to the listing, players will investigate the Infinite Forest on Mercury to uncover new story missions and adventures. There will also be the usual new gear, weapons, and armor to discover and new cooperative activities. Also, obviously, expect some new competitive multiplayer maps.
While the listing adds that players can expect more than what's listed, no word on additional Strikes or a new Raid in this particular update. We'll just have to wait and see what the full reveal includes.
Your Daily Blend of Entertainment News
Staff Writer for CinemaBlend.