Indie "Developer" Leaves Industry Following Removal From Steam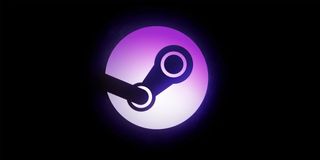 (Image credit: Valve)
An indie developer has decided to leave the game development industry after Valve decided to pull all of the company's games from the Steam storefront. The studio felt as if there was no way to further make it in the game design business, so after more than 200 of the titles were axed from Steam, the developer decided to leave the industry for good.
Polygon is reporting that Silicon Echo sent a letter to Valve inquiring as to why its 200 games were pulled from the Steam storefront. This also included games from another company named Zonitron Productions, which some reports have alleged has ties to Silicon Echo. In the letter shared with Polygon, the company noted that it does not have direct ties to Zonitron but is "connected in some ways." Due to the removal of the games from the Steam store, however, Silicon Echo issued a statement saying that it was no longer going to stay in the gaming industry...
After the word spread about how Silicon Echo had a lot of shovelware removed from Steam, there was a resounding "good riddance" from the gaming community. You see, Silicon Echo admits in the letter shared to Polygon that it was doing what people accused them of: asset flipping.
The company defends itself by saying that while it did partake in flipping assets (which includes purchasing pre-made art packs for engines such as Unity or Unreal and using only the most rudimentary design techniques to make a game functional) the studio claims that the games were functional and playable.
The thing is, while asset-flipped games usually are playable to an extent, the issue is that they're usually barely games. Valve received tons of complaints about Zonitron and Silicon Echo's titles and the poor quality of the offerings. Valve was eventually forced to take action due to all the complaints.
Silicon Echo had attempted to argue that Valve mishandled the situation because all of its games had been approved by the community through Steam Greenlight. The logic goes: if the community approved the games and Valve gave the go-ahead to host the games on Steam then why are the games being removed as a form of quality control?
It's not a bad line of reasoning, actually, but many gamers have complained about both Steam Greenlight and Valve's new replacement called Steam Direct, claiming that both services lacked proper quality control.
Now some gamers have agreed with Silicon Echo about one thing: Valve needs to be more transparent and professional about handling cases like this. Many gamers feel as if Valve pulling the trigger and removing over 200 games without properly contacting Silicon Echo or explaining the situation to gamers was poor form on its part. However, gamers are also glad that Silicon Echo and its 200 titles are gone from Steam.
Staff Writer at CinemaBlend.
Your Daily Blend of Entertainment News
Thank you for signing up to CinemaBlend. You will receive a verification email shortly.
There was a problem. Please refresh the page and try again.