Twitch Just Closed A Major Deal With Disney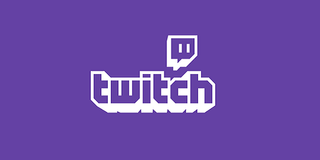 In yet another big move for Twitch, the company has inked a deal with Disney that sees several of the multimedia giant's top online personalities creating exclusive content for the service.
According to the deal, Disney's Markiplier, Jacksepticeye, Strawburry17 and LuzuGames are included in the deal. As noted by Eurogamer, this deal doesn't necessarily mean that these folks will be leaving YouTube completely, just that they will be creating content that can only be viewed by tuning in to Twitch.
Still, I can't help but see this as Twitch taking another swipe at YouTube, trying to gain extra members of the audience from a service that has come under fire for various reasons over the past year. Both viewers and creators seem to be frustrated with YouTube at this point, so this is definitely a good time to make a big move by partnering with someone like Disney.
All told, those Disney creators have 44 million subscribers for their channels, many of which we assume will tune in for some of that exclusive Twitch goodness. While not all of their videos are focused on games, they certainly make up large part of the equation. These four folks can be seen streaming everything from Cuphead and Resident Evil VII to Fortnite and various VR titles. You can of course plenty of goofy sound effects and louts of shouting at the camera along the way.
In recent months, Twitch has made a push to give creators a platform where they can provide edited, produced content. In other words, they want you to upload videos for your audience to enjoy rather than solely rely on streaming.
The Disney deal will serve as a proof of concept for that. The quartet won't be streaming the videos that pop up on Twitch. Instead, they'll record something, edit it and post it for their fans to watch at a scheduled time. The videos will then be available for all to watch whenever they please. The idea is to create a sort of "by appointment" viewing schedule similar to television.
Rather than throw a video online and hope people see it, scheduling will allow these Disney folks to advertise they're next big produced project and get as many fans as possible to tune in when it goes live. It's a good tool for building hype and growing audiences, and it's a solid move on the part of Twitch. More tools for creators is always a good thing.
This news comes only a couple of weeks after it was revealed that Twitch had partnered with Activision Blizzard in order to broadcast half of the matches during the opening season of the already hugely popular Overwatch League.
Twitch has some serious momentum at this point. We're definitely interested to see what comes next.
Staff Writer for CinemaBlend.
Your Daily Blend of Entertainment News
Thank you for signing up to CinemaBlend. You will receive a verification email shortly.
There was a problem. Please refresh the page and try again.