BlizzardWorld Theme Park Map Makes Us Wish We Could Buy Tickets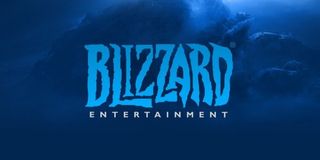 While an actual theme park based on Blizzard Entertainment properties doesn't exist, there is a new purchasable print featuring BlizzardWorld, a fictional theme park based on Blizzard properties. And it already has plenty of people wishing they could buy tickets.
Over on the Blizzard Store, there's an Overwatch BlizzardWorld art print for sale for $50. The print features a fictional theme park based on Blizzard Entertainment's most popular franchises, including Overwatch, Hearthstone, World of Warcraft and Diablo.
At the gate we see the Hearthstone Tavern just after admittance, with a Lost and Found section based on the Lost Vikings just off to the left of the map. A magic show tent is just besides that, along with a mage's district. To the right of the main entrance there's the ancient curios, along with an auction house gift shop that many World of Warcraft gamers should be familiar with.
A spawning pool water park is just beyond the apothecary, but it doesn't look very inviting, what with the giant snake head leading into a green pool that looks like the Sarlacc pit from Star Wars.
Just above the water park is the Nexus Experience, a pyramid type arcade, which is near the hatchery petting zoo based on the Zergs from StarCraft.
A haunted house called Reign of the Black King is just above the arcade, along with an inn with the unfortunate name of the "Slaughtered Calf". Next to the inn is New Tristram, which is surrounding Tyrael's Fall, an attraction ride based on Tyrael from the popular Diablo series.
At the top right hand corner of the map is Caldeum's marketplace, and just next to it on the left is the Command Center, along with Tristram's Cathedral. There's an Overlord Transport from StarCraft, and another roller coaster set around Blackrock Mountain from Hearthstone.
The Darkmoon Faire is located in the far left hand corner, while another Warcraft section sits below in the form of Zeppelin's Landing and the Siege of Orgrimmar. A Darkmoon Ferris wheel separates the aforementioned sections.
The entire center of the map is located within a mock lake, featuring Murloc Island, a pirate ride based on Disney's Pirates of the Caribbean called Blackheart's Revenge, Booty Bay, a trip down the Fargodeep Mine, and a flight to Duskwood.
If this actually did happen to be a real life theme park I'm sure it would be a real blast for Blizzard fans given how popular many of its franchises are.
Surprisingly there weren't as many Overwatch-themed sections in the park, which might disappoint some diehard fans. Nevertheless, it's not like it really matters since the whole BlizzardWorld theme park is relegated to a print... for now.
Who knows? Maybe if Super Nintendo World happens to take off and become a huge hit we just might see more video game companies get in on the action and create their own theme parks as well, and heck... maybe one day you might really be able to purchase a ticket to BlizzardWorld.
Staff Writer at CinemaBlend.
Your Daily Blend of Entertainment News
Thank you for signing up to CinemaBlend. You will receive a verification email shortly.
There was a problem. Please refresh the page and try again.