This Year's Call Of Duty Could Be Black Ops 4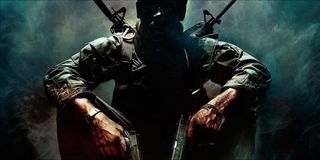 (Image credit: Activision)
Activision has a new Call of Duty game out every single year. We've come to expect it as an annual thing no matter what. Usually, ahead of the game's actual announcement, some sort of leak takes place where gamers rally around what the theme could be for the upcoming game. The rumors around this year's release is that it could be Call of Duty: Black Ops 4.
Eurogamer is reporting that multiple sources have confirmed to the outlet that Treyarch is continuing with the Black Ops series after having such a huge success with the highly controversial but best selling Call of Duty game to date, in the form of Black Ops 3. Ahead of Eurogamer receiving confirmation from its insider sources, there was actually a tweet that went live from user Marcus Sellers.
Sellers is known for leaking inside information about Activision releases, including calling out Crash Bandicoot N. Sane Trilogy ahead of its release. He has a fairly consistent track record to his name. On February 3rd, 2018 he tweeted out that Activision would be putting out Call of Duty: Black Ops 4 for this year's release of the annual military shooter.
Even more than that, the tweet indicated that the series would be making its debut on the Nintendo Switch for the very first time. Not only that but it would also make use of Switch-specific features, such as the highly lauded HD Rumble and motion controls. Obviously we don't know how the HD Rumble will be implemented into the game or how the motion controls will work in Call of Duty.
Usually Nintendo's gimmicks have rarely ever translated well into AAA titles that weren't built around them. For games like 1-2-Switch or ARMS, the games were built from the ground up to make use of the Nintendo Switch's features, but for games like Call of Duty they're oftentimes built around preconceived designs that don't include peripheral accessories. Oftentimes that kind of stuff is added in as an afterthought, but we'll see how Activision and Treyarch handle it if the studios really are working on Black Ops 4 for the Nintendo Switch.
I'm also curious how the versions will work because while the TV mode version of the game could easily be a downgraded version of the Xbox One version, the portable mode has to be completely different to accommodate the drop in GPU usage. In some of the previous cases, Activision would use the PS2 ports for the Wii versions of Call of Duty, or the Xbox 360 versions for the Wii U version. Since the Xbox 360 and PS3 have been phased out, I'm curious which version the Switch will get? Assuming it does get a version.
The last outing of Call of Duty for a Nintendo console was Call of Duty: Ghosts for the Wii U. So, we'll see if Activision will want to get in on the ever-expanding install base of the Switch for this year's outing.
Rumors have it that Black Ops 4 might take a more middle-of-the-road modern approach to the fanfare instead of the futuristic approach that Black Ops 3 had or the Vietnam-era combat present in the original Black Ops 1.
For now, we're all in the dark until Activision confirms what kind of Call of Duty game it'll be producing this year.
Staff Writer at CinemaBlend.
Your Daily Blend of Entertainment News
Thank you for signing up to CinemaBlend. You will receive a verification email shortly.
There was a problem. Please refresh the page and try again.