Call Of Duty: Black Ops 3 Just Got A Multiplayer Update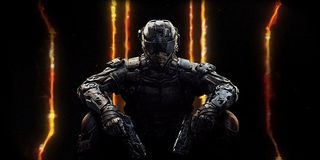 Two Call of Duty series entries have come out since Black Ops III was king of the hill, but that hasn't stopped the developers from providing continued support for the FPS. In fact, the game's multiplayer offerings received a brand new update this week.
Over on the Activision blog, a new set of patch notes has gone live for the PlayStation 4, Xbox One and PC versions of Call of Duty: Black Ops III. Despite the fact that BOIII launched in 2015 and both Infinite Warfare and WWII have launched since then, the team at Treyarch is showing no signs of slowing when it comes to improving the game. Heck, the game got some major DLC just this past fall in the form of Zombies Chronicles, giving dedicated players a heaping helping of older horde modes and maps to dig into.
What's extra crazy is that this latest update for Black Ops III is actually pretty significant in the multiplayer department, including a new game mode and even a new map. While the rest of the patch consists of "general performance updates," the multiplayer offerings include the Infected game mode and the Redwood Snow map.
The Infected mode is actually an official version of a mode that first spawned out of the FPS community. The earliest I remember the mode existing was back in the days of Halo 2, when we just called it "Zombie." One player took on the role of the zombie and, if they killed you, you had to switch sides to become a zombie too. The object was to survive as long as you could.
Infected is pretty much the same idea, only players don't have to manage the teams themselves or work on an honor system. According to the patch notes, one player is selected at the start of the match to be infected and, if they down another player, that player respawns as an infected as well. The object for the infected players is to turn all other players to their side. If any players survive the mode's time limit, they win.
As for the new map, it's actually a snowy take on the existing Redwood map, but you'd be surprised how fresh a location can feel simply by adding a little weather.
Given the fact that rumors are circulating concerning an upcoming announcement for a fourth Black Ops game, we can't help but wonder if all of this is just an example of Treyarch trying out some new ideas or simply keeping their skills sharp. Then again, maybe they just really liked the game and want to keep improving on it. Either way, get ready to boot up an older Call of Duty and enjoy some fresh content.
Your Daily Blend of Entertainment News
Staff Writer for CinemaBlend.