The 3rd Birthday Gets Release Date, Yvonne Strahovski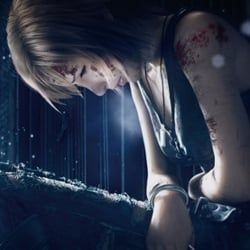 Today Square Enix made a couple big announcements about The 3rd Birthday, the next game in the Parasite Eve series. They've revealed the North American release date as well as the starring voice actors.
3rd Birthday is a PSP action RPG set in the modern day. Players control Aya Brea, a special agent fighting monsters known as the Twisted. She has both guns and magical abilities at her disposal in battle.
The game will hit North American retailers on March 29th. The European release hasn't been narrowed down further than "Spring 2011." Japanese gamers have had it since December.
3rd Birthday's voice cast is headlined by Chuck star Yvonne Strahovski. She'll be voicing Aya. Jensen Ackles of Supernatural will play the role of Kyle Madigan, Aya's love interest.
Staff Writer at CinemaBlend.
Your Daily Blend of Entertainment News
Thank you for signing up to CinemaBlend. You will receive a verification email shortly.
There was a problem. Please refresh the page and try again.