Alan Wake Games Will Never Come To PS3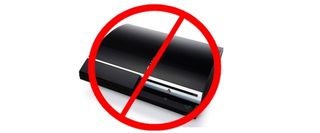 With the rights firmly clasped in their hands, Remedy Entertainment will maintain that Alan Wake is a PC and Xbox 360 friendly franchise and they attest quite firmly that the franchise will never see the light of day on the PlayStation 3.
In a lengthy, all-out interview with Electronic Theatre, Remedy's own head of the franchise development, Oskari Häkkinen, plainly stated that...
Häkkinen also mentioned that it would be like Uncharted as a franchise ending up on another platform, however Electronic Theatre pressed the fact that the entire Uncharted IP is owned by Sony, where-as Alan Wake is entirely in the hands of Remedy. Nevertheless, Häkkinen defended the decision of keeping Alan Wake off the PlayStation 3, more-so as a matter of principle and respect to the franchise's console-exclusive beginnings.
Late last year Remedy further clarified why Alan Wake or the pseudo-sequel Alan Wake's American Nightmare weren't on the PS3 and why they would not be arriving for the PS3, as reported by PlayStation Lifestyle. However, some within the industry speculated that Alan Wake 2 or other non-Microsoft published games in the franchise could appear on the console, with PSX Extreme going as far as to write a feature up on how Alan Wake 2 could appear on Sony's console.
Nevertheless, as stated above, Oskari is the head behind the franchise and makes it known that without a shadow of a doubt, any game within the series won't be appearing on the PlayStation 3. This was hinted at a while back on VG Arabia, but Häkkinen makes it clear this time around that you won't be seeing Alan Wake 2, 3, 4 or any other Alan Wake game appear on a PlayStation home console this generation.
You can check out the entire interview over at Electronic Theatre, or see how Alan Wake's American Nightmare scored with Gaming Blend's review.
Your Daily Blend of Entertainment News
Staff Writer at CinemaBlend.