Allison Road Kickstarter Cancelled But The Game's Not Dead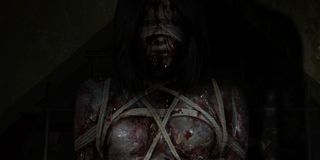 Lilith Ltd. has announced that they're cancelling the Kickstarter campaign for their horror game Allison Road. This isn't bad news, though.
The reason Lilith ended the crowdfunding campaign is that they're not going to be self-publishing Allison Road anymore. Instead, the studio is being acquired by Team17:
Kickstarter backers had been offered several in-game rewards, including an exclusive mystery game. Lilith Ltd. said that they're looking into ways to keep players "involved in the game" outside of Kickstarter but didn't have any specific plans to share yet.
Allison Road is a first-person horror adventure with virtual reality support. The player wakes up in a home with amnesia and must find out what happened to their family. All the while, they're being stalked by someone or some thing. You have to explore the home to gather clues while avoiding unwanted attention. There have been ample comparisons to P.T., the demo for cancelled game Silent Hills.
Lilith Ltd. said that there's not enough story-driven horror out there. Their game aims to fill the void previously occupied by games like Resident Evil, Silent Hill 2 and the first Dead Space:
I can understand why Allison Road's developers would decide to go with a publisher rather than continue their campaign. It does reduce the uncertainty of the project. For example, there's no telling whether Allison Road's Kickstarter would have hit its goal. The campaign was still about £100,000 short of its main goal when they cancelled it.
Allison Road was initially targeted for a December 2016 release. We'll see if that changes now that Team17 is taking over as publisher.
Image 1 of 3