Apparently Some Nvidia Products Are Catching On Fire, Here's What To Do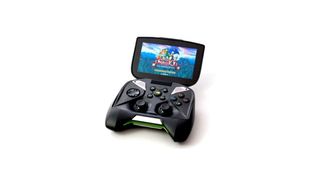 Nvidia's Shield was supposed to be the PC equivalent of the PS Vita or Nintendo 3DS; an answer for portable PC gaming. However, the Shield has had trouble really taking off and it's going to have even bigger troubles now that it's being recalled for a fire hazard.
Over on the Tablet Recall website there's a notice blatantly letting consumers know that the Nvidia Shield is being recalled due to a potential fire hazard with the battery.
Units sold to customers between July 2014 and July 2015 have been determined to contain a battery defect that can cause the device to overheat to an extreme level and could lead to the device catching fire.
The site makes it known that if you've purchased a Shield within the past year, stop using it... like, right now. The site states...
The process for returning the Shield involves ensuring that you have the latest software update, which should be from July 1st or newer. If your system is out of date you may need to update it before proceeding through with the return process.
According to the site, units with "a certain battery type" are directly affected. You can check to see if you have that battery type by going into the settings and clicking on the "About tablet" option and then clicking on "Status".
If you have a Shield unit with the battery type B01 you are not affected by the recall.
If you have a Shield unit with the battery type Y01 you have a unit that is affected by the recall.
You'll need to input your contact information and serial number of the device in the registration field over on the Tablet Recall website.
This is definitely bad news for Nvidia because they've been known in the past to have GPUs that overheat and burn out. Many gamers joke about using Nvidia graphics cards to heat food. In fact, there is a smart oven that actually uses the Nvidia Tegra K1 processor to operate. As silly as it sounds this was even promoted on Nvidia's blog back during E3 (opens in new tab).
In this case, the fire hazard from the Nvidia Shield is no laughing matter. While jokes about GPU overheating are common in the graphics community, there have been some real world tragedies from devices catching fire and exploding. A boy in China recently had his face burned from an exploding phone, as reported by the Daily Mail, and a young woman in the U.K., recently incurred serious burns after the battery charger in the phone overheated, sparked and exploded in her hand, as reported by the Telegraph.
So, take caution if you have an Nvidia Shield with the Y01 battery and make sure you only use the device to first identify if you have one of the defective units.
Staff Writer at CinemaBlend.
Your Daily Blend of Entertainment News
Thank you for signing up to CinemaBlend. You will receive a verification email shortly.
There was a problem. Please refresh the page and try again.