NVIDIA Sabotaged Our Hardware's Performance In Witcher 3, AMD Says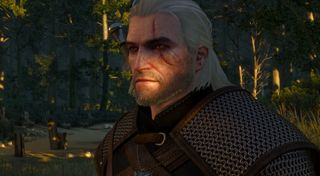 There's been an ongoing controversy that started with the release of Project CARS and has continued on with The Witcher 3: Wild Hunt. What is the controversy? Well, Nvidia's GameWorks is claimed by gamers and AMD to have been designed to cripple performance and sabotage hardware throughput for anything that isn't an Nvidia card.
Ars Technica has a very long and detailed article with a back and forth between both AMD and Nvidia over the GPU fallout, as it borderlines on getting a GPU-gate hashtag and turning everyone into raving rageholics.
After various Reddit threads with thousands of people expressing anger and frustration over the performance of AMD cards running The Witcher 3 and Project CARS emerged, both AMD and Nvidia responded to the consumer outrage. Nvidia claims that this is a hardware issue and not a software issue; this is purely on AMD's end for not providing hardware up to par to handle the tessellation attached to HairWorks, an API under the GameWorks label. The software requires a lot of beefy GPU power, as evidence in some benchmarks where Hardwareluxx found that having HairWorks enabled in The Witcher 3 – improving hair physics and tessellation for characters – caused the frame-rates for the GTX 980 to drop from 87.4fps down to 62.2fps. The real startling piece of data was from the AMD side of the table where the R9 290X went from 75.8fps down to 29.4fps once HairWorks was turned on, proving the claims true that AMD's hardware is crippled drastically once Nvidia's software feature is turned on.
AMD believes Nvidia did this purposefully and debunked claims that they weren't working with CD Projekt throughout development on The Witcher 3 to get maximum performance out of the game. The 75.8fps benchmarks for the R9 290X does at least prove they were working with CD Projekt Red enough to gain satisfactory optimization out of the game – but AMD's chief gaming scientist Richard Huddy explained even further, saying...
Nvidia has been vehemently denying these charges, claiming that they just have engineers working very closely with developers to achieve optimal performance. However, the issue comes in with the fact that the source code for GameWorks is not something developers can share since it's provided under license, as mentioned by GameWork's marketing representative Brian Burke in an interview with PC Perspective...
The issue definitely puts AMD in a tough spot, because they still have to find a way to fix a problem created by software they didn't create.
Nevertheless, WCCF Tech is reporting that AMD is working on and offering some fixes for the HairWorks issue in The Witcher 3, which may help quell some of the unrest in the community.
Your Daily Blend of Entertainment News
Staff Writer at CinemaBlend.