Assassin's Creed Syndicate Offers Special Rewards For Devoted Fans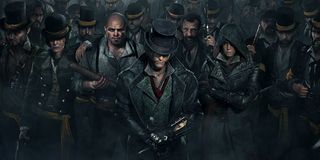 Assassin's Creed Syndicate will have a rewards program like Assassin's Creed Unity. However, this time around, you won't need to pre-order the game to earn special rewards.
According to UbiBlog, gamers can earn points toward Join the Family rewards through a range of activities:
You can also spend points to directly buy smaller rewards as well. Ubisoft says that these extras include in-game content for Syndicate as well as merchandise such as t-shirts.
For Assassin's Creed Unity, Ubisoft let consumers play a slot machine game to earn prizes. A similar game will be offered for Syndicate as well. However, you won't need to reserve a copy to play it. You can spin the slots five times a week for points toward rewards.
Gamers can get a headstart on their points collection with a limited-time promotion:
Ubisoft will select the winners of the Comic-Con trip on July 1st. They'll then awarding other prizes in the middle of that month.
Assassin's Creed Syndicate is set in 19th century London. The player controls Jacob and Evie Frye, a pair of Assassins hoping to oust the Templars from the city. They'll accomplish this goal by leading their street gang to victory over its rival.
Your Daily Blend of Entertainment News
Staff Writer at CinemaBlend.