Assetto Corsa Announced, Next-Gen DX11 Racing Title For PC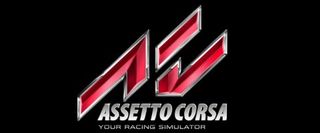 I get the feeling that 2012 will be the year of the PC. Nintendo's Wii U won't be out until the end of 2012 and Microsoft and Sony will still have the Xbox 360 and PS3, one of which will be six years old while the other will be hitting seven. With such a huge generational gap between PCs and consoles, native PC developers will be able to showcase their prowess with ever-evolving software and hardware technology. One of those companies happens to be motorsport aficionados, Kunos Simulazioni.
Nearly two weeks ago ago Kunos Simulazioni announced that they would be unveiling their new proprietary software simulation engine and a new game that would be running on it. Well, the game happens to be Assetto Corsa (in Italian it means "race prepared") and it's been in development on brand new software tech since 2008.
As stated in the press release...
Unlike a lot of games that originally seem like they're designed for PC but they're actually designed for consoles with PC sometimes being the test-bed for its potential success in the market, Assetto Corsa was designed from the ground up by racing fans for racing fans for PC. The engine itself was built entirely around DirectX 11, including every single one of the latest visual tricks and effects associated with DX11 gaming, including HDR, real-time soft-shadowing and dynamic light sourcing.
Every single one of the tracks have also been laser-scanned for authenticity, and each car has been certified by real-life car manufacturers and engineers. But that's not even the best part about Assetto Corsa.
[[ br. ]]
Assetto Corsa is planned for release sometime throughout 2012, exclusively for PC. I, for one, cannot wait. We'll be sure to keep you posted on any additional progress on the game, but in the meantime feel free to visit the Official Website to learn more.
Image 1 of 1
Staff Writer at CinemaBlend.
Your Daily Blend of Entertainment News
Thank you for signing up to CinemaBlend. You will receive a verification email shortly.
There was a problem. Please refresh the page and try again.