Batman: Arkham City GOTY Edition, Harley Quinn DLC Announced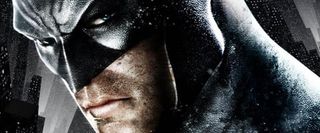 Warner Bros. has announced Batman: Arkham City will be re-releasing with a Game of the Year edition. The announcement also confirms the teased Harley Quinn downloadable content pack.
Batman: Arkham City Game of the Year Edition is currently scheduled for a release in North America on May 29th, while European territories receive the game several months later on September 7th on the PS3 and Xbox 360.
The GOTY edition consists of all five of the sequel's downloadable content packs. These include character DLC (Catwoman, Nightwing and Robin), challenge maps, as well as the Arkham City skins add-on. The North American version of the bundle will also have a download code for the animated movie Batman: Year One.
Harley Quinn's Revenge will be included within both the European and American version of the special edition. The newly announced DLC adds a fresh new chapter in Batman: Arkham City which promises to deliver more than "two hours of gameplay". In this new adventure, players will switch between Batman and Robin. They'll have to make the most of both characters' combat and investigative skills in order to expose Harley's plan. Players will encounter both new environments and new enemies.
If you already own Arkham City, you won't need to buy the GOTY edition to get the Harley DLC. The downloadable content will also see an individual release on the PlayStation Network and Xbox Live Marketplace on May 30th.
Image 1 of 4
Your Daily Blend of Entertainment News