Batman: Arkham Knight Trailer Embraces The Batmobile's Agility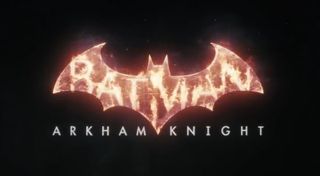 A new trailer has been let loose for Rocksteady Studios' upcoming open-world superhero vigilante title, Batman: Arkham Knight. The trailer runs for just under two minutes and is focused entirely on the dangerous, well-armored and fairly agile Batmobile.
The reality is that this is "Part 2" of a three part series of trailers centering around the Ace Chemicals level in the upcoming Arkham Knight. The first part focused on Batman having to infiltrate the base and rescue hostages from a dangerous group of terrorists.
The original video gave gamers a glimpse at some of the combat and stealth mechanics, as well as some of the elements that players can exploit within the interactive environments. The first part also had a short segment featuring the Batmobile in action. This latest trailer focuses solely on the Batmobile, as mentioned in the YouTube description...
As the description notes, the trailer focuses on the Batmobile tanking it up in the courtyard all the while looking spectacularly badass in the process.
The way the whole trailer is filmed makes it look like a cinematic sequence, although it's actually the in-game assets with a cinematic camera in play. It looks good... there's no doubting that. The amount of detail put into the Batmobile and the surrounding environment gives the game an obvious artistic flair that screams "Batman".
One neat thing that we get to see from the Batmobile itself is the ability to maneuver around incoming fire and explosive ordinance. A few times we see how the vehicle strategically strafes out of the way of incoming fire, all while returning fire with equal prejudice.
The video spawned a few complaints from some gamers who were eager to see more gameplay featuring Batman. The common complaint is that it's basically the same footage from "Part 1" just tweaked with a different camera angle.
I would imagine a lot of people would probably want to see if there are any new gadgets and get a glimpse at a bit of the A.I., routines and behavior. I tend to doubt that there would be any enemies that are designed to be as capable as Batman, but it would be pretty neat if they were in there at some point in time.
For as far as I can tell Arkham Knight is more like Rocksteady's goodbye kiss to the Batman games; it's not trying to reinvent the wheel or achieve some monumental goal in gameplay advancement. If it's solid, fun and it works right out of the box, that will seriously be more of an achievement than most AAA games released these days. You can learn more about Batman: Arkham Knight by visiting the official website.
Staff Writer at CinemaBlend.
Your Daily Blend of Entertainment News
Thank you for signing up to CinemaBlend. You will receive a verification email shortly.
There was a problem. Please refresh the page and try again.