Bayonetta 2 Is Wii U Exclusive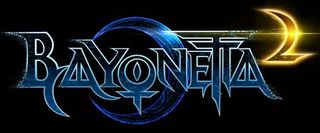 Nintendo has landed another hardcore exclusive for the Wii U. Today the company announced that their upcoming console will be the sole platform for Bayonetta's sequel.
Bayonetta, a third-person action game, debuted in 2009 on the PS3 and Xbox 360. The titular character was a witch who used martial arts, firearms, and her hair to defeat enemies. The game was praised for its fast-paced and challenging combat. The 360 and PS3 versions racked up Metacritic scores of 90 and 86, respectively.
Nintendo is acting as publisher of Bayonetta 2 rather than Sega. Platinum Games will serve as the developer for Bayonetta 2. Atsushi Inaba, producer of the first game, will have the same role with the sequel. Another Bayonetta producer, Yusuke Hashimoto, will be B2's director.
No details were provided about Bayonetta 2's plot or gameplay. Seems safe to assume that the main character is still Bayonetta herself. It'd be a pretty stupid title otherwise. The ending of the first game suggested she'd continue her fight against the angels, so there's plenty of room for a sequel.
There's no mention of a release date, either. The scarcity of information released today suggests that it won't be out at the console's launch in November, though.
Update: The first trailer is below.
Staff Writer at CinemaBlend.
Your Daily Blend of Entertainment News
Thank you for signing up to CinemaBlend. You will receive a verification email shortly.
There was a problem. Please refresh the page and try again.