BioShock 2 Is 10+ Hours Long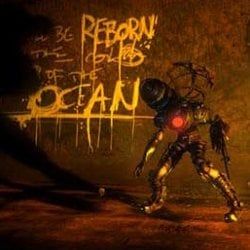 As you may already know, BioShock 2 introduces multiplayer to the series. However, that doesn't mean the single-player portion won't be significant as well.
The game's length is hinted at the latest episode of PSN show Qore, which examines BioShock 2's story. "At the start of the game, you wake up a mystery. And for at least the first ten hours or so, you remain a mystery," says the narrator. The preview goes on to reveal a lot of other important story details, too, but...10 hours! Woo!
Qore's a subscriber-based service so I can't provide the video, sadly. Not in the mood to get lawyered tonight. I imagine there's some sort of tube where you could find it for yourself, though.
What this all means is that BioShock 2's comparable in length to the first game. The multiplayer's a bit of an x factor and could end up adding a lot more hours if it's any good. Nice to know that the campaign will be big enough to sate you even if the online offering doesn't, though.
Staff Writer at CinemaBlend.
Your Daily Blend of Entertainment News
Thank you for signing up to CinemaBlend. You will receive a verification email shortly.
There was a problem. Please refresh the page and try again.