Black Mirror 3: Story, Characters And Locations Detailed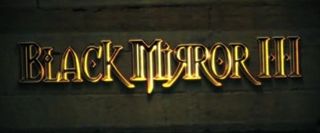 Ann Von Vaszary talks extensively in a new developer diary from Cranberry Studios about the upcoming and supposedly final chapter in the Black Mirror trilogy. Ann explains a little bit of the back story involving the Gordons, the cursed family whose secret players must uncover, as well as some of the key players who will help unfold the mystery of the black mirror.
While dtp Entertainment will be publishing the game in most European regions, Viva Media has plans to bring the game to North America. So for those of you out there who consider yourselves adventure fans, there's no need to cry and pout about the market being oversaturated with shooters (even though it is) because Black Mirror 2 and Black Mirror 3 will be available for digital download preceding the European April 22nd release.
You can check out the new developer diary below or learn more about the game by visiting the Official Website.
Staff Writer at CinemaBlend.