Bohemia Interactive Devs Released From Greek Prison, Still Face Trial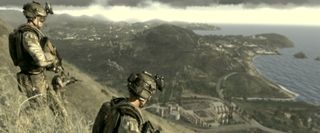 Czech Republicans Ivan Buchta and Martin Pezlar, two developers from Bohemia Interactive who have been working on DayZ's standalone, have finally been released from the Greek prison after being held captive since September, 2012 on charges of spying and espionage. Despite being able to return home the duo will still face trial in Greek court.
GameIndustry.biz reported on the developments of the incident, which originally occurred because Buchta and Pezlar were vacationing in Greece and snapped some photos of a Greek military base as part of their research and fact checking for the upcoming Bohemia Interactive title, Arma III. They were also working with the subsidiary team led by Dean "Rocket" Hall developing DayZ Standalone.
Tension was so high over the situation that many within the gaming community came together to support the release of Buchta and Pezlar and even the Czech Republic president Vaclav Klaus wrote a letter of appeal to the Greek head honchos on behalf of the imprisoned developers in hopes of getting them released.
While Ivan Buchta and Martin Pezlar have been released from prison and have returned home to family, friends and most importantly work on DayZ, they still face the harsh reality of standing in front of a Greek judge to face trial over the accusations of espionage.
Staff Writer at CinemaBlend.