Borderlands: The Pre-Sequel's Developer Is Closing Its Doors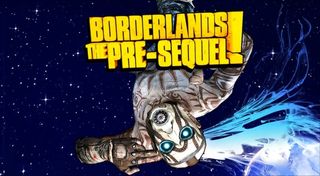 Reports are coming in that the developers behind Borderlands: The Pre-Sequel has shut its doors for good. 2K Australia, a Canberra-based studio, is no longer in operation. It's supposedly the last major game development studio operating out of Australia.
According to Kotaku Australia, the company ended up folding under after high-level members of the studio left. The article notes that there were plans to possibly move the studio from Canberra to Melbourne, but things never materialized.
Some have speculated that the cost of operating in Australia played a factor in the decision for 2K Games to close down the studio.
2K Games sent Kotaku Australia a press statement about the closure. Here's a snippet:
Most recently, 2K Australia was responsible for the latest Borderlands title in collaboration with Gearbox Software, but they have been around for quite some time. In fact, they've been in operation since the early aughts as Irrational Canberra. They helped out Irrational Games with BioShock, BioShock 2 and BioShock Infinite and also worked on The Bureau: XCOM Declassified before taking on Borderlands: The Pre-Sequel.
The interesting thing about 2K Australia shutting down is that it follows in the footsteps of Irrational Games, the company behind the highly lauded BioShock titles. It was speculated that maybe 2K would continue to work on the BioShock games without Ken Levine, but it's hard to see that happening at this juncture.
2K Games will likely keep trucking on, however. They still have the Borderlands series to rely on as a financial powerhouse, and the company also has the WWE games to fall back on. The wrestling titles are usually a safe annual bet and were one of the things that helped keep THQ afloat. That's not to mention that 2K Sports is still a powerhouse subsidiary, outpacing EA when it comes to the appeal of their sports titles. All of 2K is also under the Take-Two Interactive label, which is still racking up big bucks from GTA V, especially after it recently released on PC this month.
Even still, this news definitely leaves people questioning exactly what's next for 2K? The lukewarm sales for Borderlands: The Pre-Sequel probably has the publisher looking at keeping the franchise shelved for a bit. However, 2K is working in collaboration with a Chinese development studio on Borderlands Online, but it's highly unlikely that it could escape the Chinese gaming territory. As for the folks at 2K Australia, they will likely have to migrate to other studios as the doors to their studio finally close.
While Australia's AAA scene may not be taking off any time soon with the closure of 2K Australia, maybe we'll continue to see the budding growth of the indie scene in the region?
Staff Writer at CinemaBlend.