Child Of Light, Spider-Man, Daylight, More Invade PlayStation Network Tuesday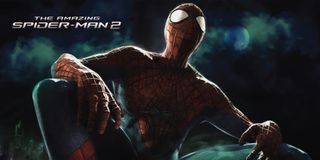 Games, games and more games are making their way to the PlayStation Network this week, which should come as especially good news for those gaming on the PlayStation 4, as it's getting a triple dose of action including a web-slinging hero, a beautiful side-scrolling RPG and another horror game that puts the player right into the action from a first-person perspective.
This week's list of new games on PlayStation consoles is pretty hefty and, while it's nice to see the PS4 getting some love, the PlayStation 3 is gearing up to be overrun with content, too. The console may be "last gen," but that certainly isn't stopping developers from bringing out more and more titles for the little system that could.
First up on the PS3 this week is The Amazing Spider-Man 2, a movie tie-in game that sees Peter Parker doing what he does best: Swinging around the city while fighting crime and popping off at the mouth to dangerous super villains. This one is also coming to the PlayStation 4, meaning you can crawl walls and fly free whether you're rocking some new hardware or playing on a machine that refuses to slow down in its later years.
The PS3 is also getting a new PSone Classic this week, and fans of head-to-head arcade puzzle games might want to pay special attention to this one. Bust-a-Move 4 arrives on PSN this week, allowing players to carefully aim their cannons and fire brightly-colored gems across the screen in order to clear sections of the playing field and make life for their opponent a living hell.
Another game is set to hit both the PS3 and PS4 this week, and it's one that many-a gamer have been hotly anticipating. It's called Child of Light, it's a gorgeous 2D RPG, and it looks like a wonderfully modern take on the classic fairytale genre. And did I mention that the soundtrack sounds oh-so-lovely?
Wrapping up the PS4 trifecta this week is yet another horror game, and I'm saying that as a fan of the genre who is pretty-dang-excited to have another first-person nightmare world to explore. It's called Daylight, it features a procedurally generated world, and players watching your stream on Twitch can actually interact with the game in order to make more spooky stuff happen. Nice.
But that's fare from all that's coming out this week. The PlayStation 3 will offer up yet another five games for players to dive into, including the new 2D-ish fighting game, JoJo's Bizare Adventure: All-Star Battle and the updated vertically-scrolling shooter, Raiden IV: Overkill. And then there's the action-packed Rambo The Video Game, the tower defense meets shooter hybrid, Scourge: Outbreak and the card-powered battle game, Yu-Gi-Oh! Millennium Duels.
Look for all of that, along with the usual dose of demos, trailers and DLC, to hit the PlayStation Network Tuesday afternoon.
Your Daily Blend of Entertainment News
Thank you for signing up to CinemaBlend. You will receive a verification email shortly.
There was a problem. Please refresh the page and try again.