DarkEden Europe/US Servers Close Down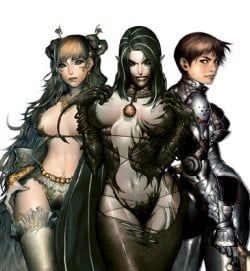 If you weren't savvy enough to learn Korean, Chinese or Japanese to play on the DarkEden Japan, Korean or Chinese servers your only alternative was a few private servers outside of DarkEden Global, and DarkEden Europe/US happened to be one of them. The problem is that this English speaking server has just hit a rough road and it looks like European/American DarkEden players will have to go elsewhere to get in on a little vampire MMORPG action.
SoftOn Entertainment's horror vampire playing/slaying MMORPG is still pretty popular even though the company is working on a 3D sequel. Most players settled for the Japanese or Korean version of the game even if they didn't know how to speak the language, this is usually in spite of the fact that Joymax has pretty much left the Global version of the game fall prey to hackers (just like their other golden child, Silk Road Online).
Gamers need not worry too much about the server closing of DarkEden Europe/US. English speaking gamers can still find a home at DarkEden Genesis, which seems to be working as the new non-hacking outlet for global players of this action, horror-survival MMORPG.
DarkEden Genesis is currently holding 3x experience events with rare item drops to help new players from DE EUS catch back up in level. To learn more about this Diablo-esque, post-apocalyptic MMO be sure to visit the Official DarkEden Genesis Website.
Your Daily Blend of Entertainment News
Staff Writer at CinemaBlend.