Disney Infinity Sells 3 Million Starter Packs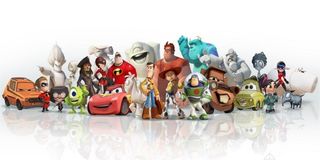 Disney Infinity may have seemed like a long shot for the entertainment company, but the toy-centered game has managed to move a rather impressive 3 million starter pack units since debuting in August of last year.
According to a brief report from GamesIndustry.biz, Disney Infinity sold fairly decent across multiple platform for the brief time it's been on the market.
In an interview with the New York Times, Disney Interactive president James Pitaro commented about the success of the seemingly expensive and ambitious venture, mentioning that...
I imagine Disney is now in a prime position to compete for some market share of the toy-based, interactive game market against Activision and their Skylanders brand, which has become a financial tour de force all its own, becoming the number one best selling game for kids, according to Venture Beat.
Still, Disney Infinity has been ranked as the 10th best selling video game of 2013, which is an impressive feat for a new IP releasing during the transition of a new generation of home consoles and a crowded holiday season full of high-end AAA titles (though the quality of those titles is questionable).
I didn't think that Disney Infinity was going to be as big as it's turned out to be, based on its original unveiling in January around this very same time.
According to VG Chartz, the game has moved close to 300,000 units for the Wii U, nearly 550,000 units for the PS3, almost a million units for the Wii, 100,000 for the Nintendo 3DS and 870,000 units for the Xbox 360. Sadly VG Chartz didn't have numbers on the PS Vita and PC versions of the game, but it's safe to assume that they fill out the rest of the numbers.
For a supposedly "dying console", the Wii U's version of Disney Infinity actually managed to move more units than the 3DS, which is pretty impressive.
As noted on VG Chartz, the game's first month saw it moving 294,000 SKUs of the Starter Pack, and it managed to move more than a million units by November. Again, that's very impressive for a new IP on its first year out (although, the argument about its sales across a multitude of platforms is an argument for another time.)
If Disney can continue to capitalize on the young kids demographic, they might be able to rival Skylanders at some point. Of course, I'm very curious to know how well the Disney Infinity franchise will fare on something like the Xbox One, which hasn't been marketed very well as a kid's device.
You can check out some footage of the game courtesy of The 8bit Theater.
Staff Writer at CinemaBlend.