The Division Is Experiencing More Daily Missions Issues, Get The Details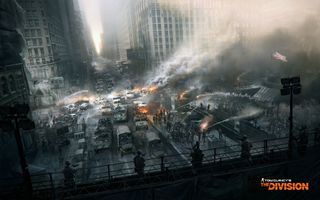 If you thought Ubisoft had solved their problems with the recent actions against cheaters and hackers, they aren't out of the clear yet. The daily mission rotation within The Division failed to rotate yesterday and left fans bewildered and upset.
The Daily Missions are supposed to rotate—daily—so that players always have something fresh to tackle. But there have been complaints that Ubisoft Massive has been experiencing some issues in keeping these going.
For example, this wasn't the first time the Daily Missions didn't rotate. A few weeks ago, a missing files problem caused the Daily Missions to skimp out on rotating, and fans noticed. So of course players are going to be upset seeing how they are facing the same problem yet again.
On a Reddit thread posted 6 hours ago, players were taking to comments to express their frustrations and understand what was happening. User t149 created the thread responding to a comment from user /u/kackapa which stated,
User t149 responded by saying,
So it sounds like somebody got something wrong when listing the daily rotation of missions and users are noticing. One user even pointed out that this wasn't the first time they've had to go through this. User xPray4Deathx said,
Some people in the thread were even calling for those responsible to be fired. And as we've seen before in the video game industry, a game's players can be very convincing when they want someone fired. But luckily, no one really knows who exactly is responsible, so all players can do is wait until the patch goes through to update the mistakes.
Last time this happened, Ubisoft doled out 150 Phoenix Credits to those affected in The Division, so maybe players can expect some more compensation in return for their hassle. And hopefully sometime soon, The Division gets a break from all of the drama that's been surrounding the franchise since its release.
Your Daily Blend of Entertainment News
Thank you for signing up to CinemaBlend. You will receive a verification email shortly.
There was a problem. Please refresh the page and try again.