The Division Servers Are Going Down Tomorrow, Get The Details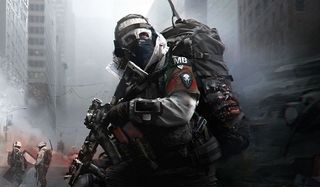 The Division's servers will go offline again tomorrow, with a patch planned to address several of the open-world action game's lingering issues.
The downtime for Division players is expected to be about two hours, with servers planned to go offline starting at midnight, April 21, or 3 a.m. EST.
There are a handful of fixes being plugged into The Disivion during that time, with the tem at Ubisoft giving details as to what players can expect to see changed once the game goes back online.
For starters, a couple of tweaks will be made to the Falcon Lost event. The APC will now only take damage from C4 while characters that wander into a spawn closet will find themselves suffering from a real bad case of instadeath.
All of you folks who enjoy modding weapons will be relieved to know that said mods attached to weapons can now be deconstructed properly.
In the area of user interface, Ubisoft has reported that an issue has been addressed that would result in the Reward Claim Vendor giving out items abnormally. Also, for the PC crowd, the team has fixed an issue where using ASCII code within the in-game chat would cause the game to crash.
Again, The Division is having a rather hefty number of issues pop up in these weeks following launch, but the developer has been quick to address them. Unfortunately, that still means a long chain of frustration for players and extremely frequent periods of downtime while said issues were addressed.
The most recent fixes came to issues that saw either Daily Challenges missing from available activities or, one of the worst imaginable bugs in a game like this, player characters disappearing. Here's hoping that tomorrow's fresh fixes to The Division don't result in a new collection of bugs, especially since we'd much rather see the tea working on additional content rather than trying to make the game stable.
Speaking of content, the (original somewhat borked) first Incursion event Falcon Lost will be joined by a new challenge starting next month. From there, we expect to see paid content rolled out on a pretty regular basis.
Here's hoping Ubisoft has a full roadmap in place for the future of The Division. The folks over at Bungie learned in recent months that, for games like this, players expect to have a pretty solid plan in place. That's resulted in the Destiny team scrambling to pull updates together through 2016 while the full sequel is due next year.
After the Division update goes live and you have some time to dive in for a while, be sure to let us know what you think of the tweaks in the comment section below.
Staff Writer for CinemaBlend.
Your Daily Blend of Entertainment News
Thank you for signing up to CinemaBlend. You will receive a verification email shortly.
There was a problem. Please refresh the page and try again.