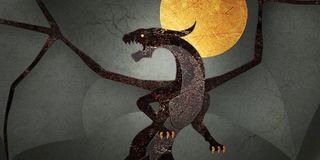 Dragon Age: Inquisition will be affected by your decisions in Dragon Age 2 and Dragon Age: Origins. In order to make it easier for players to carry their custom Dragon Age stories into Inquisition, BioWare is preparing a program called Dragon Age Keep.
"Within the Dragon Age Keep, you'll be able to customize a Dragon Age historical world state to your exact specifications drawn from Dragon Age: Origins and Dragon Age II story decisions," BioWare says of the program. "These include hero attributes, companion details, quest results, and more. Customize as much or as little as you wish. Then you'll be able to import your saved world state into Dragon Age Inquisition at the start of a new game. For new players, the Keep will serve as a great way to understand the people, places, and events that shaped the world leading up to DAI."
The exact structure of Keep isn't clear. I assume it's an interactive comic like Mass Effect: Genesis. Genesis retold the story of the first two Mass Effect games, with players making decisions at key moments. These decisions produced a unique save file that could be then imported into Mass Effect 3.
In Dragon Age 2, players imported their Dragon Age: Origins saves to carry over their plot choices. That was an easy process because both games were released on Xbox 360, PS3 and PC. However, Dragon Age: Inquisition will be released on PS4 and Xbox One as well. Dragon Age Keep is necessary to ensure that players can continue their personal story on these next-gen consoles. It should also be handy for PC or current-gen console players who lost their old Dragon Age save files or want to switch platforms for Inquisition.
BioWare will be holding a beta for Dragon Age Keep in early 2014. During this test, they'll collect feedback from users via bug reports and surveys. Beta invitations will be sent out to Origin users who sign up through the website. Invitations will be sent out over email in waves. BioWare will post notifications through their website and social media networks when new invites are on the way.
Whenever a high-profile beta goes live, there's an uptick in phishing attempts. You may get fake beta invites designed to trick you into divulging personal information. Be extra cautious when reading any emails regarding Dragon Age Keep that aren't from dragonagekeep.com,
"Never click links in emails asking for account information or claiming your account has been compromised. Be cautious when sharing your data with anyone, from your ID or gamer handle, to screenshots that show details of your account. Be sure to visit dragonagekeep.com for official announcements and information."
In Dragon Age: Inquisition, players lead an organization dedicated to restoring order in Thedas. The game is said to have open-world elements and give players lots of customization options. It's expected to arrive in Fall 2014.
Your Daily Blend of Entertainment News
Staff Writer at CinemaBlend.