This Dying Light Special Edition Costs $386,000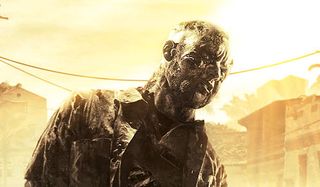 Zombie super fans now have the ability to destroy their family's financial stability by purchasing a collector's edition that's more expensive than a fully loaded Ferrari. Dying Light's 'My Apocalypse' edition will cost about $386,000, because it comes with a house.
The bundle is the result of an exclusive partnership between Techland, Dying Light's developer, and GAME, a British video game retailer. It includes a vacation to Poland, a life-sized Volatile, and a zombie-proof log cabin.
Here's the rundown, according to Techland's press release:
Custom built Dying Light Zombie Home by Tiger Log Cabins
Zombie avoidance parkour lessons with Ampisound, the team behind the internet smash Dying Light Parkour POV video
Be The Zombie match with devs where you win so you can brag to your friends how "leet" you are
Trip to Techland in Wroclaw, Poland, to meet the dev team and party with Steve the Zombie Consultant
Your face skinned onto your Night Hunter character model
Dying Light branded night vision goggles + adult diapers for the night portions of the game
x4 signed Steelbox editions of Dying Light
x2 Top of the line Razer Tiamat headphones
Human sized Volatile figurine to use as a deterrent on human raiders
Tiger Log Cabins has been bragging about its apocalyptic structures for a while. The company unveiled the ZFC-1, which stands for "Zombie Fortification Cabin," just before Halloween. For about $100K, you could enjoy reinforced slit windows, barbed wire trim, and a small garden.
It also includes a 10-year anti-zombie guarantee.
The 'My Apocalypse' collector's edition is obviously a wacky PR stunt. I enjoyed my time with Dying Light, and I hope it gets a sequel, but the game has more than enough problems to justify skepticism. So, very few Dying Light fans are going to be enthusiastic enough to pass up a Lamborghini for a cabin and a fancy pair of headphones.
Plus, this isn't the first time we've seen this kind of marketing strategy from GAME. In 2013, the retailer partnered with Deep Silver on a one million dollar special edition. The Saints Row IV 'Wad Wad' Edition was a one-of-a-kind collectors pack that included a space flight, plastic surgery, a Lamborghini Gallardo, and a Prius.
Though, the 'Wad Wad' edition didn't offer any zombie protection. So, the Dying Light package seems like a better investment.
Your Daily Blend of Entertainment News
Thank you for signing up to CinemaBlend. You will receive a verification email shortly.
There was a problem. Please refresh the page and try again.