E3 2007: Heavenly Sword Trailer Quiets Naysayers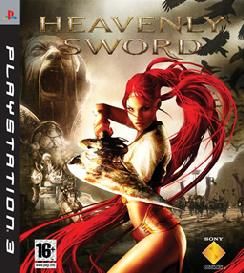 I'm sold. I've been one of those annoying Heavenly Sword naysayers over the past year or so, but now I'm going to shut my gab and just admit that this game looks awesome. I can't speak for how the final product will play, for obvious reasons, but even if it plays like shite, it will be worth the price of the game just to sit and revel in it's frightening graphical prowess.
Here we have our heroine doing much the same things as she always has in HS trailers; jumping from absurd heights; performing incredibly violent deeds upon her would-be dispatchers; and most importantly, standing up for all the ladies out there and saying, "yeah we can kick some ass too."
Details are still scant on the game, but expect a steady trickle of information to leak out up until about two months before it's release. I still have my doubts quite frankly, about Ninja Theory's ability to make great games. I know it's already been said a hundred times before, but Ninja Theory + Kung Fu Chaos = Unproven Developer.