Fallout 4 Composer Releases First Music Tracks From The Game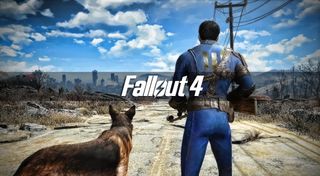 Bethesda has given gamers their first taste of what the Fallout 4 music score will sound like. They let loose a couple of tracks from composer Inon Zur who is in charge of bringing the soundscape of Fallout 4 to life.
The music tracks were posted over on the official Bethesda website, where they also did a detailed article going "behind the score" with composer Inon Zur, as he explains the process and some of the instruments involved with bringing Fallout 4's soundtrack to life. You can hear how the main theme of the game sounds with Bethesda's Soundcloud embed below.
If you're noticing that the piano seems really pronounced over the other instruments, it's because Zur really wanted it in there, amongst other instruments. According to Zur, the piano adds a very personal tone to the score and he felt this was necessary because Fallout 4 is a very personal story for the player. The intimacy of the piano's tone helps bring the story to life through the soundtrack.
However, game director Todd Howard wasn't entirely keen on the way the piano sounded. It was too "bright" and "harsh" for Howard's tastes. Zur opted to add a more warm feeling to the sound by combining the piano with an electric piano to give the theme the same intimate weight of a piano but with the more relaxed and warm legato tone. Howard approved of the electric piano combination.
Zur states in the article...
That's the sound you hear above in the Soundcloud embed. However, they also have a video of Zur playing the Fallout 4 theme raw on a grand piano, where you can hear the "bright" and "harsh" sound live. Check it out below.
Believe it or not the theme in the Soundcloud embed at the top of the article also contains an accordion, amongst other odd choices in instruments. However, Zur wanted to push the boundaries not only in what sounds gamers would easily recognize but also sounds that could be snuck into the game that changes the mood without it being too obvious.
The entire article is a fascinating read and gives a lot of insight and detail into the process and methods behind creating the soundtrack for Fallout 4. For any fan of the game it's likely well worth a read if you haven't checked it out already.
Fallout 4 is due for release on November 10th in just under two month's time for the Xbox One, PS4 and PC.
Staff Writer at CinemaBlend.
Your Daily Blend of Entertainment News
Thank you for signing up to CinemaBlend. You will receive a verification email shortly.
There was a problem. Please refresh the page and try again.